Wassup Laundry's waterless wonder works for water woes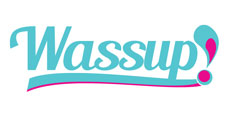 Delving into the science aspect of it, Durga points out, "Humidity and temperature play a role in the condensation process.
Whether it's your neighbourhood dhobi khana, mom-and-pop store or on-demand laundry service, regardless of the innovations and technological advancements, access to water continues to be the biggest stumbling block. Going by the approximate figures of Wassup Laundry, a city-based laundry and dry cleaning service, a garment consumes two litres of water for washing. Every single cycle of laundry consumes 30 to 50 litres of water. Every laundromat consumes 1,000 litres of water a day. That's a lot of water and money involved. After studying the problem for a couple of years and keeping sustainability the prime focus, Wassup Laundry joined hands with Aeronero Solutions Private Limited, to launch a disruption in the laundry industry with waterless laundry, last week.
Water matters
Elaborating on the one-of-a-kind solution, Balachandar R, co-founder of Wassup, explains, "Wassup has introduced Qlnz technology that's patented in association with Aeronero. The machine converts humid air into water for laundry washing through a condensation process. Water thus generated and used has a lower TDS value. It reduces the use of detergent and bleach and keeps your whites whiter and colours brighter. The outlet water is recycled 95 per cent to ensure that as we clean your clothes we do minimum damage to the water table. The residue from water recycling is organic and can be disposed of as plant manure."
Every drop counts
While machines for water generation and recycling have been developed independently before, what sets this model apart is that it uses the combination of both to solve water problems, economically and efficiently. Giving us an overview of how the new waterless laundry is different from the existing ones globally, Durga Das, co-founder of Wassup and Aeronero explains, "There is water problem in countries like Europe. Sustainability of water is an important mandate to them, to an extent that there are solutions to treat wastewater in every home. It's at double the cost of what we will charge for the generation and production of water. Our machine is hardly 2*2 ft and doesn't take up much space. It's user-friendly. We also plan to introduce it to homes and cafes."