Wastewater at NEST – a valuable resource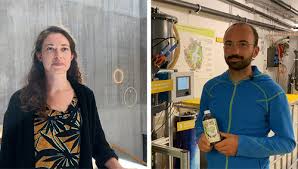 Circular economy also holds great potential when it comes to wastewater. At NEST, Eawag is conducting research on decentralized wastewater treatment with the aim to use wastewater as a source of nutrients, energy and water.
An important element of this approach is the urine separation toilet "Save!" from Keramik Laufen AG, which separates wastewater streams at their source. In August 2020, the entire NEST was equipped with their product. Finally, the wastewater streams are recycled at NEST's Water Hub.
The Eawag Spin-Off Vuna uses the nutrients contained in urine to produce the liquid fertilizer Aurin. https://www.empa.ch/web/nest/success-...https://nest.empa.ch