Water Europe 2019 Annual Report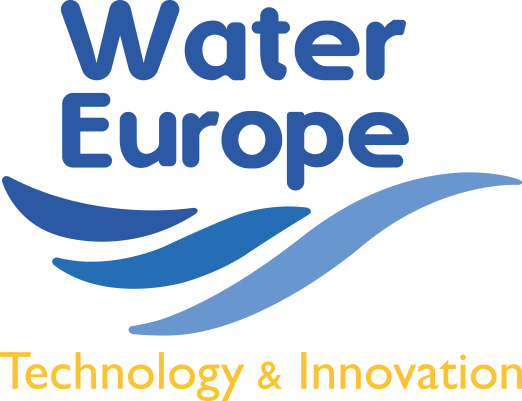 We are proud to present you the Water Europe Annual Report 2019, including an outlook towards 2020!
The period 2019-2020 has been an intense and exciting year for Water Europe with activities on all fronts. Three successful annual WE events with over 500 participants were held, more than 600 matchmaking sessions took place, four new strategic publications, a strong presence at the EIP Water 2019 Conference in Zaragoza, and many other actions that may not be measurable in numbers but that they still count a great deal.
Chief among them in 2019 was the adoption of our new name 'Water Europe' that accurately reflects our evolution and our vision for the future. 'Water Europe' has been fondly embraced by the EU water sector not only as a stronger brand name but also for what it brings along: A broader, more inclusive platform that represents the full water value chain and paves the way for the full transition to a Water-Smart Society. In the wake, the name change Water Europe decided to take its advocacy programme on step further and start putting in place the drivers for innovation in European Water policy and legislation based on our Water Vision and societal responsibility taking into account the latest scientific and technological developments and what is financially sustainable.
Internally, we also have firmly established a more complete and inclusive governance with the participation of Board members, Vison Leadership Teams, Working Group Leaders, and Policy Advisory Committee which now better collaborate and communicate with each other for an effective WE ambassadorship.
Our publication on the "Analyses & Overview of WE members' European Projects" revealed that since the period 2014-2019, the EC has invested € 1,2 billion in water-related Horizon2020 projects and that WE members cover 74% of consortium partners of all funded water-related Horizon2020 projects.
Our upcoming publication on the 'Water Europe contributions to the European Green Deal and Horizon Europe' will provide a basis for the integration of water issues for the next 7 years in Horizon Europe in line with our Water Vision.
The moment we speak the world is undergoing the impact of the Covid-19 crisis of which the ultimate consequences for our societies are difficult to predict. As in any crisis, there are threats and opportunities. WE have been exploring alternative and innovative ways to find the silver lining in these challenging and exceptional times. WE Working Group meetings have already moved online using the WE SharePoint and Teams facilities and Water Innovation Europe 2020 will turn into an online Innovative Water Week.
To conclude, we have many reasons to be proud of but nothing of all these would have been possible without our members and more, in particular, the people, our members' representatives that dedicate their time and effort to building a Water-Smart Society. Therefore, the final applause goes to them for one more year. We want to express a special thanks to our Water Europe Ambassadors, including our WE WG leaders, the WE Board members, the WE Vision Leadership Teams, and last but not least the WE secretariat!