Waterhound Futures Wins The Water Council AI Tech Challenge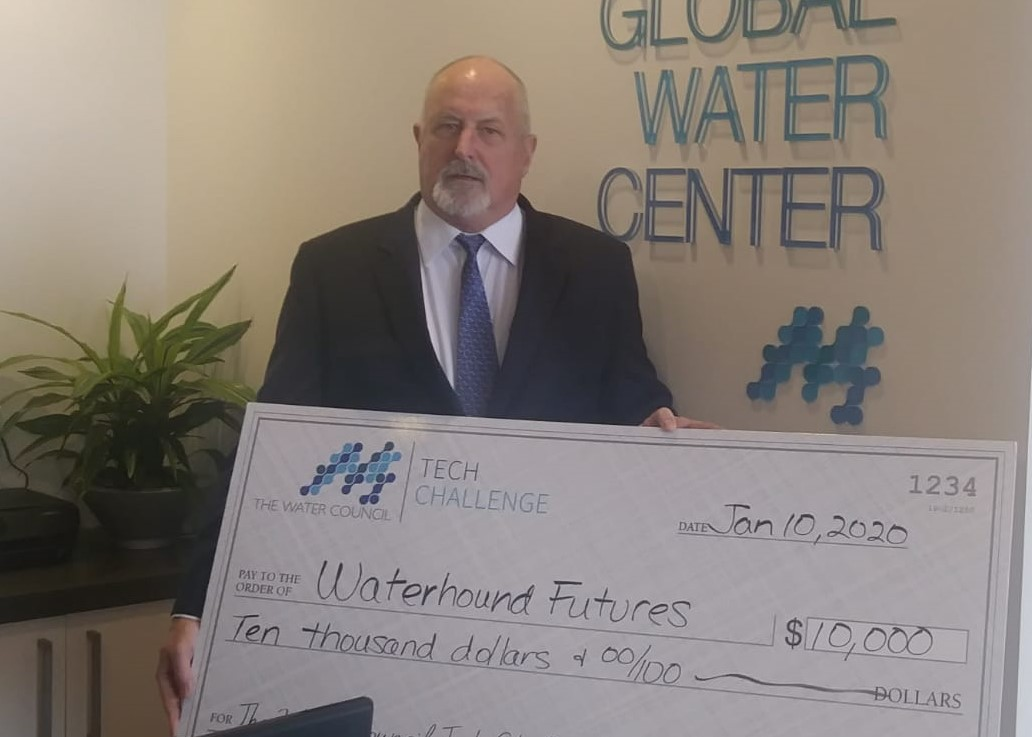 The Water Council (Milwaukee, WI) selected Waterhound Futures as the winner of the 2019 AI Tech Challenge. The Tech Challenge offers an open innovation channel for corporate sponsors and identifies emerging freshwater technologies with promising commercial futures. Waterhound Futures was selected for its predictive modeling and analytics solution, which simulates water and wastewater treatment equipment, processes, and plants to provide information to operators, engineers and management they can use.
"The 2019 round attracted 22 applications from nine countries, of which 80 percent weren't already on the radar for our sponsor companies," said Karen Frost, vice president of economic development at The Water Council. "That is exactly what the Tech Challenge is designed to do for our sponsors – build pipeline."
"The Water Council's recognition of Waterhound's innovative cloud-based analytics as an emerging technology to conserve freshwater resources is amazing" said Julie King, Co-founder and Managing Director, International for Waterhound Futures.
About Waterhound Futures, Ltd.
Waterhound Futures , Ltd. (www.waterhoundfutures.com – Vancouver, British Columbia) Founded in 2019, Waterhound Futures is the worldwide leader in developing software that will empower end-users to simulate wastewater treatment systems and provide intelligence to water treatment processes through machine learning. The company offers services to minimize freshwater and energy use through water reuse and heat capture and to lower use of chemicals in water and wastewater treatment processes. The result is for engineering teams, operators, and corporate management to predict effluent, aid and verify regulatory compliance and lower operating costs.