Webinar | Cytotoxic Wastes in Western Balkan Countries: Challenges, Roadblocks, and Solutions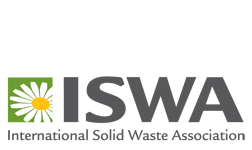 This webinar took place on July 8th and will inform the audience of the hazardous nature of cytotoxic waste, the proper method of treatment of this waste stream, the challenges faced by Western Balkan countries, and solutions dealing with these issues via best-case practice examples contributed by the panellists.
The basis of the webinar is a cytotoxic waste management report: https://www.iswa.org/home/news/news-d... Speakers: Anne Woolridge - Chair of the Working Group on Healthcare Waste (WGHCW) at ISWA and Chief Operating Officer for Independent Safety Services Ltd Daniela Nelepa - president of MaSWA Macedonian Solid Waste Association and General Manager of EE Recycling Slobodanka Pavlovic - Pro-rector for scientific research and international cooperation Independent University Banja Luka. Professor at Environmental Faculty. Bojana Tot - Teaching Assistant on Department of Environmental Engineering, Faculty of Technical Science at University of Novi Sad. General Secretary of Serbian Solid Waste Association. Omar Fernandez - Technical Director @ Athisa Foundation Viktor Hristov - Healthcare / Hazardous Waste Management Consultant.