Welcome to amane currents - Vol 1 Issue 1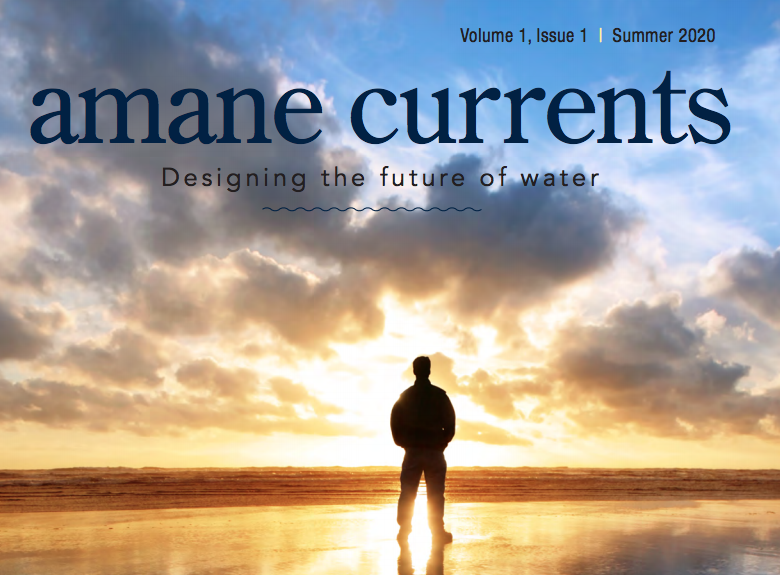 The theme of amane currents is "Designing the future of water," in line with our tag line "Designing tomorrow's successes" and our mission to help our clients navigate the water industry.
We hope that the insights and information we share in each issue inspire you to do just that. Our industry is unique in its reach into every facet of our lives, and in the important role it plays in shaping the well-being of people and economies around the world.
Each of us has the opportunity not only to influence the future of our companies and our industry, but also to make the world a better, healthier, more livable and more equitable place.
The lead article in this edition addresses strategies for creating true value from mergers & acquisitions, an area where we continue to see great interest in spite of – or perhaps because of – the effects of the COVID-19 pandemic. We will also explore the implications of digitalization in the water industry and strategies for embracing its potential. Our Regional Insights section, which will be included in each issue, focuses this time on China and the Middle East and the opportunities each region presents.
We want amane currents to serve as a new channel to bring insights, information, and inspiration to our clients, partners and employees.
Our people are the heart and soul of our company, and so each issue will also highlight a member of our staff. We start this by introducing you to Ida Johansson from our Singapore office, who brings exceptional professionalism and enthusiasm to her clients and colleagues each day.
The word Amane means "water" in Berber, a beautiful language spoken in Northern Africa. Water is our passion, our sole focus, our raison d'être.
With nearly 50 people on four continents, we are proud to have built the largest team of market researchers, strategy consultants, and financial advisors dedicated to our water industry. With more than 100 projects being delivered each year around the world, we feel privileged to work in partnership with the leaders and innovators of this essential industry and shape the future of water.
Thank you again for your continued support, and for the important role you play each day in designing the future of water.
All the best, Thierry Noel W