We're charting a new direction for Florida's waters | Opinion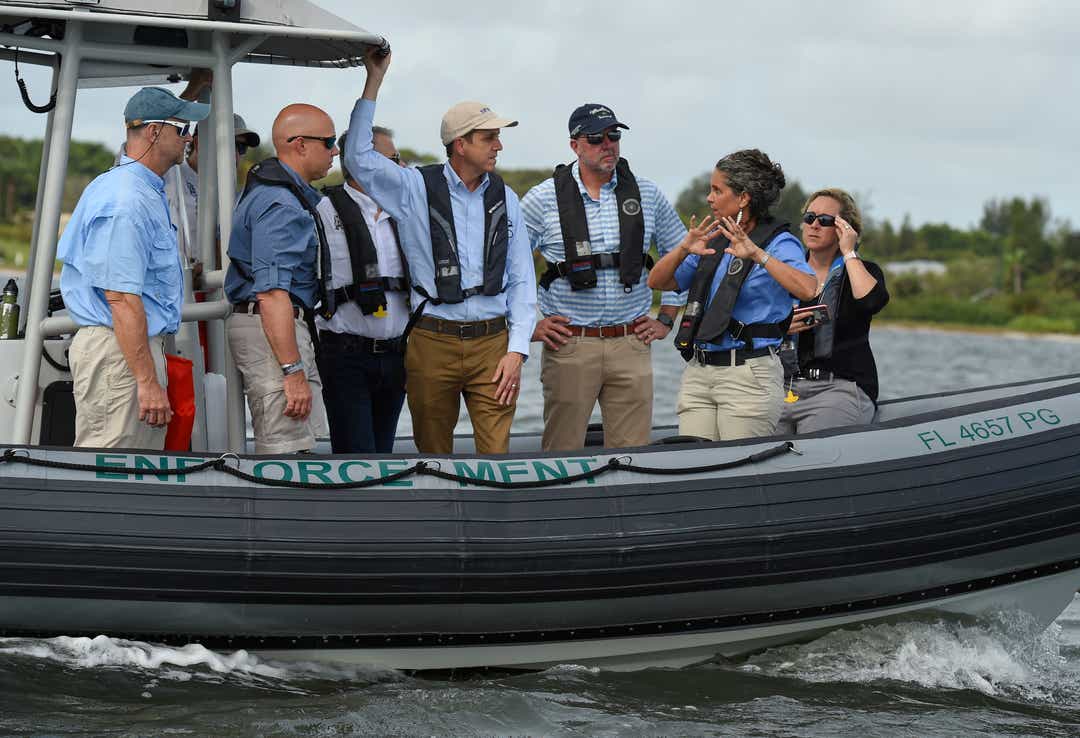 Chris Pettit, newly appointed agricultural water policy director by state agriculture commissioner Nikki Fried, left,, says Wednesday, May 8, 2019, he'll focus on improving and getting more farmers to use best management practices to clean up the state's water.
TYLER TREADWAY/TCPALM
Water is the lifeblood of our state — and as our state continues growing, it's a challenge we have to meet.
Under the leadership of Agriculture Commissioner Nikki Fried, Florida's Office of Agricultural Water Policy is taking decisive steps to improve existing water resource programs, and spearheading conversations to address the challenges posed by the impacts of our climate crisis.
From updating research on the water resource benefits of agricultural best management practices, to prioritizing cost-share funding to help farmers acquire the best technology, we're putting a new emphasis on innovation to protect Florida's waters.
In our first 60 days, the office dedicated nearly $1 million to improving infrastructure in Hurricane Michael-ravaged North Florida to the highest level of water-conserving precision agriculture.
Right now, we're in the process of reviewing and updating our best management practice manuals, to assist our farmers with incorporating the latest scientific and technical research into their operations.
Some of these manuals haven't been updated since the mid-2000s, despite newly available research and innovative practices, and many need improvements that take water resource conservation and protection into account.
While touring the St. Lucie River and Indian River Lagoon, (from Left) Jeff Beal, of the Florida Fish and Wildlife Conservation Commission (FFC), U.S. Rep. Brian Mast, James Erskine, FFC, Drew Bartlett, South Florida Water management District, Steve Hudson, FWC, and Jacqui Thurlow-Lippisch, of the South Florida Water Management District, confer on the water conditions of the waterways on Monday, Oct. 7, 2019, in Martin County. "Crystal, clear water, that's what we saw, crystal clear beautiful water, fish jumping, birds diving for forage fish, it was great," Mast said.