Who is Championing the Environment in 2020?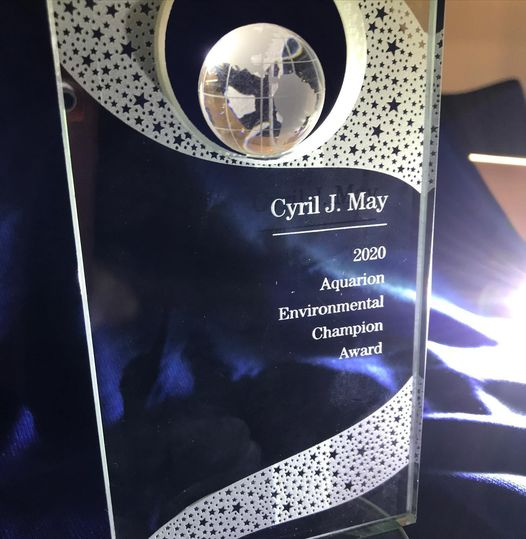 Water education gets magical!
This one question has many answers...and that is a very good thing. Recently I was honored to receive Aquarion's Environmental Champion Award for my efforts in using magic to inspire and empower the public. Aquarion Water Company also presented Environmental Champion Awards to other businesses and individuals who are working to protect our planet. I am happy to be in good company and to see such good work being done.
The bigger answer, however, is even better. My goal is not to "save the world" by championing the environment through magic shows. Instead, I want to win the hearts and minds of audience members with the message that it is their efforts that will make the difference. Ideally, following the experience of one of my shows, they see themselves as environmental champions. Almost as good is when my audience members recycle more, waste less, conserve water, energy and wilderness not because they are "environmental champions" but simply because doing so now makes sense.