Why Connected Worker Technologies Are Now A Business Priority For Industrial Companies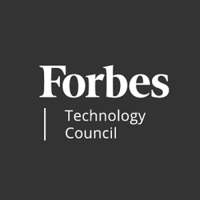 As the industrial world navigates the difficult realities of the COVID-19 pandemic, so do the front-line workers on the plant floor who are so essential in keeping our economy and supply chains running.
The Water Network offers Digital workspaces for facilities, regions projects and organizations with custom mobile apps!
Contact us at contact@aquaspe.com.
Technology's role in this rapidly changing situation has never been more evident, particularly technology for front-line workers in today's factories where humans still perform 72% of tasks.
I've been speaking daily to global CEOs about not only how they're handling the immediate situation but what the future holds. After all, short-term actions should not come at the expense of long-term thinking. There will inevitably be unknowns; we are currently living through one. Technology not only can help companies right now, but it can also help them get ahead of more predictable challenges and opportunities.
Which trends continue to shape the industrial world, and where can companies focus on and build in resiliency now?
1. A safety culture is becoming the only acceptable culture, with technology driving worker adherence.
As the COVID-19 crisis lays out in starking reality, companies can no longer sidestep any inability to protect the health and safety of their workers. Companies are now rolling out new procedures across shifts and sites, having to validate that workers are following them correctly and then updating them again.
A recent LNS Research report found that 70% of industrial companies surveyed changed personal protective equipment (PPE) requirements to minimize risk for infection, 42% changed shift start and stop processes to allow for social distancing and 35% established remote access to scale subject matter experts who can no longer travel.
As safety becomes an issue managed from the top down, a culture emerges where safety best practices are followed the first time and every time. With connected worker technologies, processes can be immediately updated across the plant — and even the entire organization — when there is a safer way to execute a job. For example, according to LNS Research, a Fortune 500 forest products manufacturer has created a connected worker council at the executive level to drive workplace safety with technology.
2. The human-machine connection is turbocharging the front-line worker.
The machines and advanced automation that were once considered a lethal threat to industrial jobs are now being paired with human workers and fueling the evolution of front-line work. Industrial companies that embrace the human-machine connection will drive new levels of productivity, quality and safety.
Connected industrial work is a key part of creating that human-machine connection and a foundational step to larger digital transformation efforts. In connected work, digitally empowered workers are able to connect with the equipment, systems and information to execute front-line work procedures more accurately and efficiently. According to Accenture, 85% of manufacturers globally believe connected workers will be commonplace in their plants.
The days of the six-inch work binder, the walkie-talkie and clunky legacy enterprise resource planning (ERP) software are drawing to a close, as the new way of working clearly needs a modern set of digital tools. Importantly, this must be inclusive of all workers, as it's about changing behavior across every business process.
Mars Inc., for example, is using artificial intelligence (AI) to increase factory productivity. According to CEO Grant Reid, it's also investing in employees "as their roles increase over time" and making sure they have the right skills and digital tools to efficiently work with new technology.
Additionally, technologies that drive connected work reveal hidden human activity data that not only enables workers to do their jobs better and optimize processes but, when paired with machine learning, provide the insights companies need to start identifying patterns and improving processes and results. Front-line workers — now augmented by technology — will be better set than ever before to make smarter decisions in their day-to-day work.
3. Depleting natural resources are forcing industrial companies to do more with less.
The decline in natural resources is very real. The International Water Management Institute estimates that nearly every country south of the 35th parallel will experience economic or physical water scarcity by 2025. Manufacturing consumes around 54% of the world's energy and is the source of 22% of greenhouse gas emissions in the U.S. Driving sustainability in manufacturing is now a key strategic priority for the World Economic Forum.
Clearly, the implications for industrial companies are massive. Yes, there are complex supply chains, changing regulations and other dependencies beyond control. What companies can control in the near term, however, is their own operational efficiency. By optimizing processes at the plant level with connected worker technologies, material waste and rework are reduced, and companies can remain productive and competitive despite limiting resources.
For example, Newport News Shipbuilding, a division of Huntington Ingalls, has seen a 10% increase in efficiency among current shipbuilders and a 35% increase among new shipbuilders via the use of augmented reality (AR).
4. A new definition of industrial work means companies must recruit, retain and retrain differently.
It's not just natural resources; there's also a persistent human resourcing problem. Automation and AI are redefining industrial work. Today's factory and field service jobs increasingly require more advanced training and technical skills. The problem is that people with these backgrounds are not inclined to pursue industrial work, which is still often perceived as low-tech and low-wage.
Having a connected work environment where front-line employees are given mobile-first tools for real-time collaboration to access in-the-moment training and to put data-driven insights into action can make industrial work much more appealing.
Deloitte has identified some of the digital tools that could amplify the human skills that are increasingly necessary to support the future of work in manufacturing. The report also found that 67% of U.S. manufacturers expect a positive impact of connected worker tools on personal productivity.
There's no doubt that this pandemic has fundamentally changed the world. It also has laid bare the urgent need to protect and empower our front lines — and I believe it begins with connected worker technologies that can quickly drive people and process improvements in safety, quality and efficiency at scale.
SEE ATTACHED DELOITTE AND FORBES ARTICLES ON DIGITAL WORK IN INDUSTRIAL SECTORS