Women in Water: Siri and Queenie's Stories | Interflow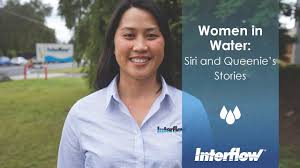 Engineering and Construction have traditionally been male dominated fields, but that hasn't stopped our Project Engineers, Queenie and Siripansa, from making waves in the industry.
Their stories are a powerful reminder that the sky's the limit when there's no glass ceiling. These two women consistently represent our core values of Honesty, Reliability and Competence to our customers and the communities in which they work, and we are proud to have them as part of our team.