World Food Prize Laureate hails DSR as solution to Punjab's water crisis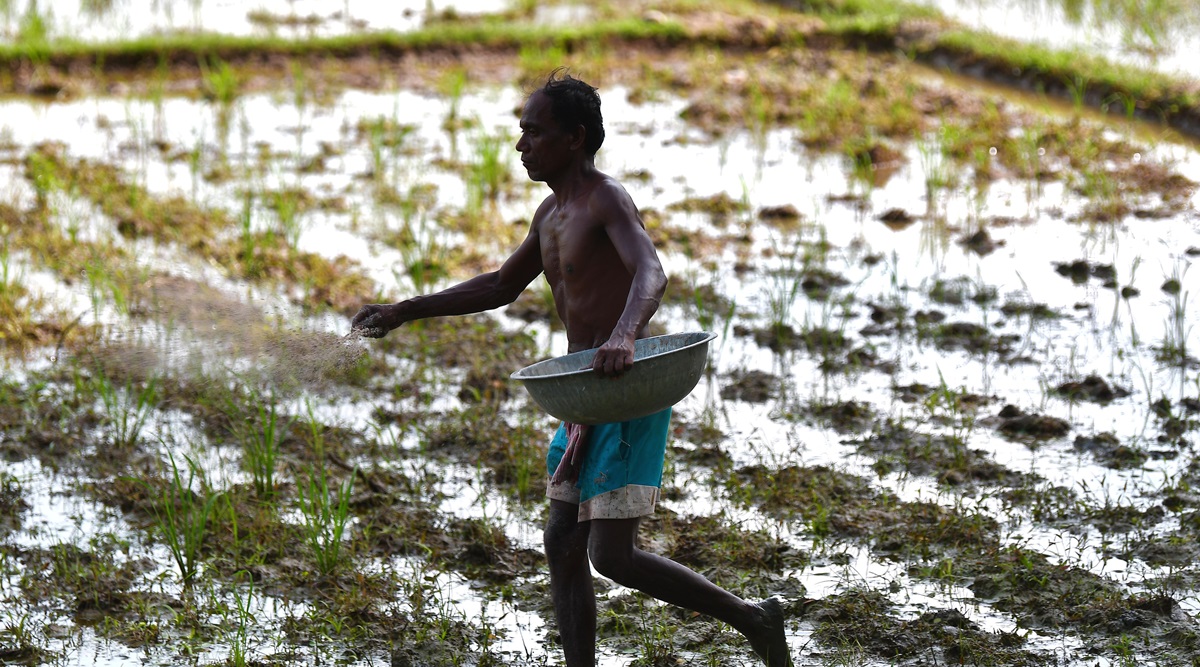 Amid labour shortage due to Covid-19 pandemic and subsequent lockdown, more and more farmers in Punjab adopted DSR sowing instead of manual sowing method, which requires water puddling.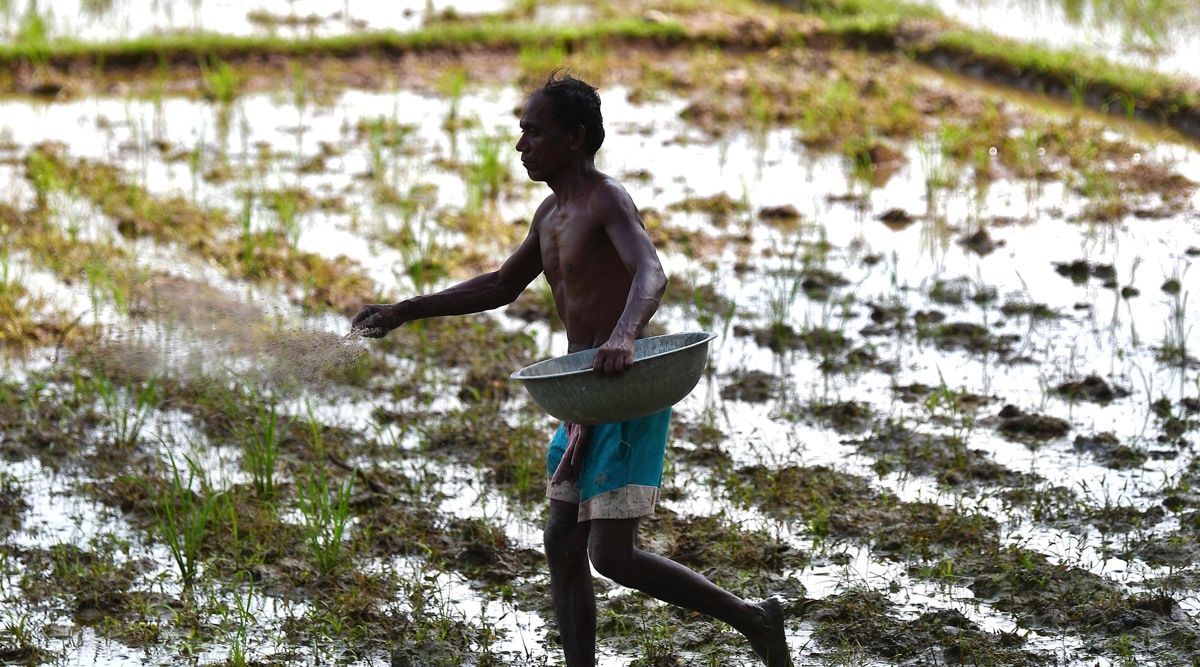 A farmer works in a rice paddy field. (Express Photo/File)
World Food Prize Laureate Dr Gurdev Singh Khush Wednesday hailed the Direct Seeding of Rice (DSR) as the solution to Punjab's water crisis and said the technology can bring about a revolution.
"I am delighted to see the progress of DSR technology in Punjab. The technology, which can cut down water use, is the a solution to the problem of water crisis in the state. It can bring a revolution in water saving," said Dr Khush, a renowned rice-breeder.
Amid labour shortage due to Covid-19 pandemic and subsequent lockdown, more and more farmers in Punjab adopted DSR sowing instead of manual sowing method, which requires water puddling. At least 5.19 lakh hectares (12.82 lakh acres) area has been sown using DSR technique in this kharif season, compared to around 3.87 lakh hectares (9.55 lakh acres) from 2010 to 2019.
Dr Khush, who was speaking during an international webinar on "Challenges and Opportunities of Adopting Direct Seeded Rice," organized by Punjab Agricultural University (PAU) here under the aegis of National Agricultural Higher Education Project (NAHEP), also traced the history of rice cultivation.
"Rice started as an upland crop followed by puddling and transplanting (about 7,000 years ago). Few innovations came after Second World War. Slowly, it started becoming an important crop and the whole culture changed. Two crop system of paddy-wheat was introduced, which improved the living standards of the people of Punjab and led to their prosperity," he said.
Referring to the DSR technology, Dr Khush, who is currently settled in the US, said, "California culture is all about direct sowing." The DSR technology saves labour cost, reduces the growth duration and improves crop population, he said.
PAU Vice-Chancellor Dr Baldev Singh Dhillon, said, "Rice is a staple food for a large population. Its cultivation was started to meet the food security needs of the country. With declining water resources being a major concern, the PAU came up with improved varieties (early maturing varieties PR 121, PR 126 and many others) and technology (DSR), which save water, improve soil quality and lead to increased yield".
Dr MS Bhullar, Head, Department of Agronomy, while giving a presentation on "DSR: Challenges and Interventions," said the technology was introduced in Punjab in 2010 and reached its peak in 2015. The initial issues cropped up due to cultivation in unsustainable soil, weed problem and varieties, he said. But later key interventions were made, such as identification of areas suitable for DSR, weed control, recommendation of machinery (lucky seed drill) and addition of new varieties, which solved the problems of the farmers, he added. This year 'Tar Wattar DSR' technology has been introduced, he said, while revealing that 25 per cent of area under rice in Punjab is sown under DSR at present. There is a large scale shift to DSR as the technology saves labour cost and water, leads to groundwater recharge, gives higher yield of succeeding wheat crop and provides wider window for crop residue management, he said.
Dr RC Agrawal, Deputy Director General (Education), Indian Council of Agricultural Research (ICAR), lauded PAU for producing World Food Prize Laureates Dr GS Khush (1996) and Dr Rattan Lal (2020).
During the webinar, progressive farmers Palwinder Singh (village Baraunga, district Fatehgarh Sahib), Gurpreet Singh (village Mehraj, district Bathinda), Amreet Singh Dhillon (village Ghungrana, district Ludhiana), Ravinder Singh (village Badhni Gulab Singh, district Ferozepur) and Jodhbir Shergill (district Sangrur) appreciated the 'PR' varieties developed by PAU and lucky seed drill (with press wheel attachment) machine, which have resulted in excellent growth of the crop, good weed control and less emergence of diseases. The technology is a 'vardaan' (gift) for farmers, they added.
By: Express News Service | Ludhiana | September 23, 2020 10:04:19 pm