Arctic Sea Ice is an Important Temporal Sink and Means of Transport for Microplastic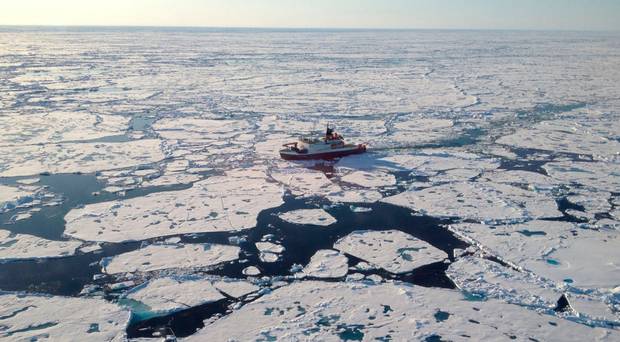 Ilka Peeken, Sebasitan Primpke, Birte Beyer, Julia Gütermann, Christian Katlein, Thomas Krumpen, Melanie Bergmann, Laura Hehemann & Gunnar Gerdts. Arctic sea ice is an important temporal sink and means of transport for microplastic. Nature Communications 9:1505 (2018).
Abstract
Microplastics (MP) are recognized as a growing environmental hazard and have been identified as far as the remote Polar Regions, with particularly high concentrations of microplastics in sea ice. Little is known regarding the horizontal variability of MP within sea ice and how the underlying water body affects MP composition during sea ice growth. Here we show that sea ice MP has no uniform polymer composition and that, depending on the growth region and drift paths of the sea ice, unique MP patterns can be observed in ice horizons. Thus even in remote regions such as the Arctic Ocean, certain MP indicate the presence of localized sources. Increasing exploitation of Arctic resources will likely lead to a higher MP load in the Arctic sea ice and will enhance the release of MP in the areas of strong seasonal sea ice melt and the outflow gateways.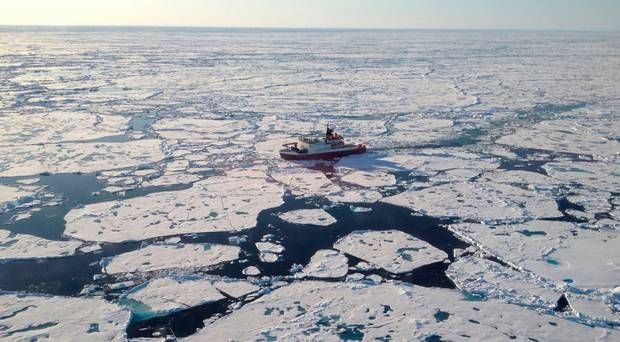 © Rudiger Stein, Alfred Wegener Institut, https://www.independent.ie/news/environment/scientists-find-arctic-sea-ice-is-full-of-plastic-36842115.html