Case study on river water quality network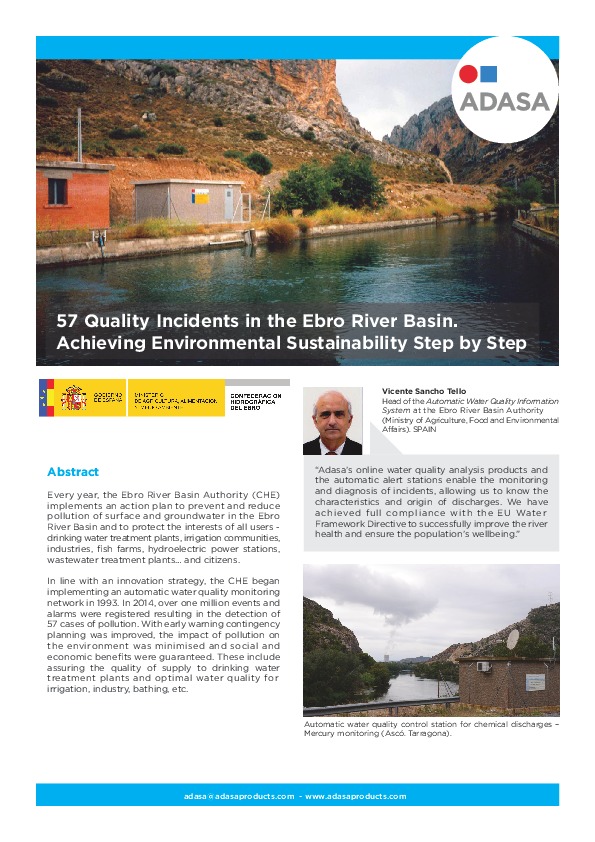 Here you can find more details abut this successful implementation of river water quality networks
Abstract:
Every year, the Ebro River Basin Authority (CHE) implements an action plan to prevent and reduce pollution of surface and groundwater in the Ebro River Basin and to protect the interests of all users - drinking water treatment plants, irrigation communities, industries, fish farms, hydroelectric power stations, wastewater treatment plants… and citizens.
In line with an innovation strategy, the CHE began implementing an automatic water quality monitoring network in 1993. In 2014, over one million events and alarms were registered resulting in the detection of 57 cases of pollution.
With early warning contingency planning was improved, the impact of pollution on the environment was minimised and social and economic benefits were guaranteed. These include assuring the quality of supply to drinking water treatment plants and optimal water quality for irrigation, industry, bathing, etc.
http://adasa.info/casestudy_atoyac