Day Zero Looms for Cape Town as South African City Prepares to Turn Off Taps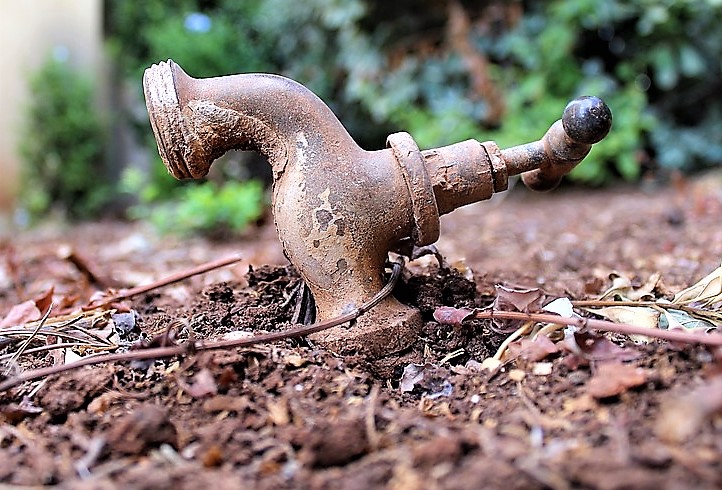 Drought the magnitude of Cape Town's is a once every 300 years event
By 2030 the world will face a 40% global water deficit under the business-as-usual climate scenario
By 2050, over 40% of the world population will be subject to severe water stress
World Water Council, February 5th, 2018, Marseille – Water, our world's most precious, and yet under-protected, resource, will soon be a scarcity for the citizens of Cape Town, South Africa as "Day Zero" looms. Today their 4 million residents must reduce their water usage to just 50 liters per day, 7 times less than the average US citizen. Important variability in rainfall patterns have dried up 6 crucial dams that supply Cape Town with water. Without rain, by this April, "Day Zero" will become a reality and all taps will be turned off. Homes and businesses will need to adapt to rationing water provisions and to a life without running water.
The World Water Council's core mission is to promote at all political levels the availability of safe water for all and increase water security at large. The World Water Council is a platform for water experts from more than 50 countries to rally for action on water-related issues. Together, the global authority on water uses their expert voices to mobilize governments, institutions, associations and highlevel decision-makers on critical water issues.
Water vulnerability, exacerbated by climate variability and change, needs climate-smart solutions implemented worldwide. Sᾶo Paulo, Brazil, endured a two-year drought, their worst in the last 80 years. The drought emphasized the unpredictability of water sources, and the challenges surrounding the increasing need for water security.
The realities faced by Sᾶo Paulo and Cape Town, reinforce the reality that water is at the heart of mitigating and adapting to climate change impacts. "Drought is directly linked to climate variability and water security. There are ways to address the problem: first, to increase availability and resilience through securing our water resources. This involves construction of dams, reservoirs and repairing water mains. In addition, there must be a rational use of water, which means all sectors must share sources fairly and encourage citizens to be efficient with water use in their own homes. Industry needs to recycle and reuse water and ensure that irrigation uses more efficient methods. Managing demand in this way will enable us to use our water resources more efficiently and effectively," explains World Water Council President, Benedito Braga.
Climate variability and change continues to have devastating effects globally. Droughts and flooding have increased worldwide and are projected to worsen by 2030, when 40% of the world's population will live in river basins under severe water stress, while 20% will be at risk of floods. The World Water Council understands that securing global water supplies means demanding more funding for water infrastructure, reinforcing governance and management practices and developing knowledge and capacity. As is evident surrounding the current drought crisis in Cape Town, citizens around the world are extremely concerned about water security. In fact, 63% of cities foresee a risk to their water supply from climate change.
The overwhelming need for action on global water issues means the time to implement cohesive solutions is now. The upcoming World Water Forum will be the global gathering point for water issues. Here, conversation will ignite and fuel the journey towards ensuring the future of water security.
The Forum will be held in the Brazilian capital, Brasilia, between the 18th and 23rd of March 2018, and will be guided by the over-arching theme of "Sharing Water," in light of water's role in uniting communities and tearing down barriers. The World Water Council welcomes all to join the world's biggest water-related event. The Forum brings together heads of state, ministers, high-level decision makers, water experts and professionals to raise awareness about water-related issues, local authorities and academics. Founded by the World Water Council, the World Water Forum places water firmly at the heart of global development and puts the spotlight on climate change and a call to action to ensure water's and our future.
World Water Council President Benedito Braga available for interviews upon request
About the World Water Council:
The World Water Council (WWC) is an international multi-stakeholder platform organization, the founder and co-organizer of the World Water Forum. The World Water Council's mission is to mobilize action on critical water issues at all levels, including the highest decision-making level, by engaging people in debate and challenging conventional thinking. The Council focuses on the political dimensions of water security, adaptation, and sustainability, and works to position water at the top of the global political agenda. Headquartered in Marseille, France, and created in 1996, the World Water Council brings together over 300 member organizations from more than 50 different countries. More at www.worldwatercouncil.org @wwatercouncil #wwatercouncil
For more information: