First evidence of deep-sea animals ingesting microplastics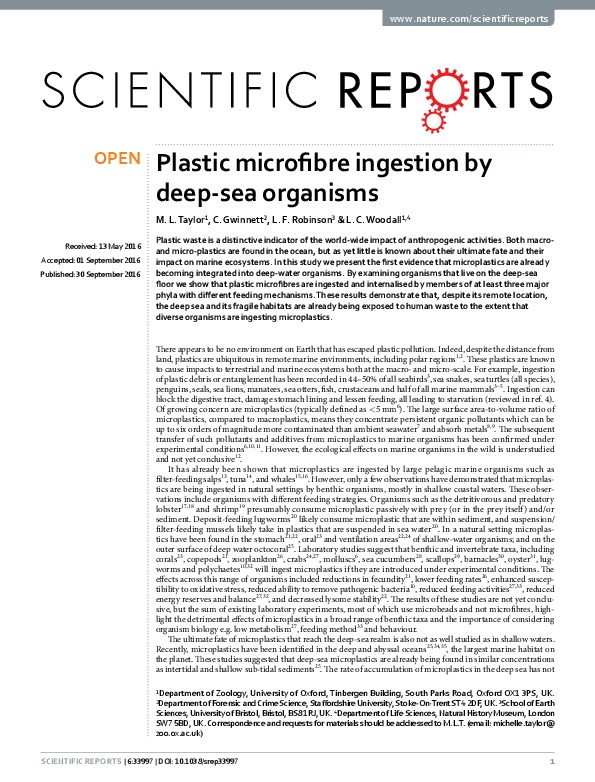 Researchers from Bristol and Oxford universities have found new evidence of microbeads inside deep-sea organisms like hermit crabs, squat lobsters and sea cucumbers at depths between 300m and 1800m in the mid-Atlantic and the south-west Indian Ocean.
The results are published in the paper: M. L. Taylor, C. Gwinnett, L. F. Robinson & L. C. Woodall., 2016. Plastic microfibre ingestion by deep-sea organisms. Scientific Reports 6, Article number 33997.
"The main purpose of this research expedition was to collect microplastics from sediments in the deep ocean – and we found lots of them . Given that animals interact with this sediment, such as living on it or eating it, we decided to look inside them to see if there was any evidence of ingestion. What's particularly alarming is that these microplastics weren't found in coastal areas but in the deep ocean, thousands of miles away from land-based sources of pollution .", said Dr Michelle Taylor of Oxford University's Department of Zoology, lead author of the study.