Is it Possible to Achieve MBR Effluent With No Color?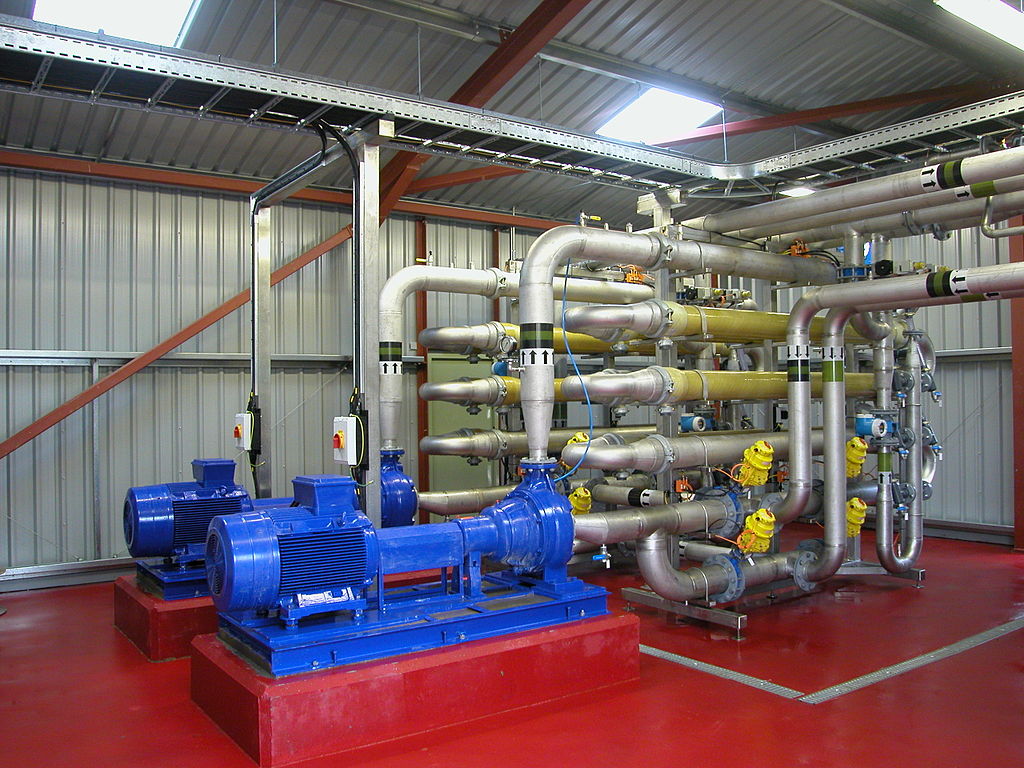 Membrane bioreactor (MBR) is a wastewater treatment process which combines membranes with the biological process.
The combination of membrane filtration and a suspended growth bioreactor efficiently removes organic and suspended solids.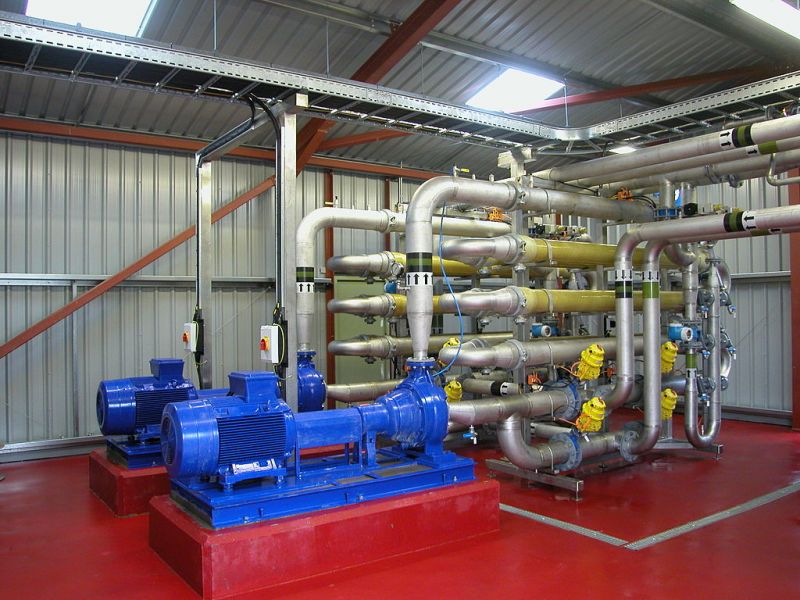 UF membrane side stream configuration, Representative image,
Source: Wikimedia Commons, Author: Aquabio Ltd.
The MBR, unlike the conventional activated sludge (CAS) system, doesn't use a secondary clarifier or a settling tank which would allow the solids to settle and separate them from the liquid. Instead, membranes are used for this purpose. This results in much better water quality.
MBRs produce high quality effluent – the water, after being treated in the MBR is of extremely high quality since all the biomatter, solids and microorganisms are filtered. The effluent is directly reusable or recyclable and can be release in the environment.
MBRs can treat up to 48 million liters of wastewater per day.
Color from natural organic matter:
Natural organic matter (NOM) colors the water. Though the effluent water might meet the standards, it is aesthetically unappealing so industries are trying to remove the water color.
NOM is a range of materials (from catchments in surface and ground water to organic materials from domestic, industrial or agricultural sources) and differs depending on the season.
Ultrafiltration (UF) or microfiltration (MF) membrane could be added along with your MRB technology. Small holes (micron order o-f magnitude) in the membrane will block the pigment to go through with the effluent. This membrane will also block microorganisms, inorganic matter and most organics. However, adding such a membrane will add to treatment costs and the membrane needs to be maintained clean.Special attention needs to be paid to fouling. Fouling is expected to increase when raw water temperatures increase. Chlorination as a pretreatment could reduce fouling.
As an alternative to membranes, since organic carbon can represent 50% of NOM, to remove the color, the dissolved organic carbon compounds (DOC) need to be chemically treated to be transformed into particulate material and removed by coagulation, flocculation, sedimentation, flotation.
Coagulation using metal salts removes 30-60% of NOM.
Adsorbents such as activated carbon can also be used to remove dye.
Oxidation will cause chemical decolorization and very efficient. There is a range of oxidants that can be used for removing the natural water color.
Color in effluent wastewater from industries:
If color originates from textile, paper and pulp, dye, tannery or pharmaceutical industries, the color is more difficult to remove.
Color originates from phenolic compounds (tannins, lignins) and organic colourants.
The following methods, including some inexpensive materials, can be used to remove dye from water:
Bagasse pith – an affordable adsorbent. Bagasse is a byproduct in sugarcane mills. It adsorbs dyes from water.
Peat – an adsorbent for polar organic compounds from dye. It is affordable and doesn't need to be activated in any way.
Wood chips – adsorbs dyes and color-causing polar organics but it is hard and requires longer contact time.
Irradiation or Photocatalysis – gamma rays or electron beams or UV light can eliminate a wide range of organic matter from water and get rid of microorganisms. They can be used along with catalysts.
Oxidation – efficient chemical decolorization. However please note that, oxidation used for biological treatment is not sufficient for removing colors in water from industries and more powerful oxidants (chlorines, ozone, Fenton's reagents, UV/peroxide, UV/ozone) should be used.
Coagulation and precipitation – coagulation is achieved by metal salts of iron and aluminium and the aggregates are then left to settle in a short detention time.
Biological methods – microorganisms do not use colors as food so colors are not biodegradable. However, using anaerobic microorganisms in an anaerobic step followed by an aerobic step can remove industrial colors from water. Funghi and algae can also very efficiently remove industrial colors.
Membranes – UF and MF.
Sources: