Material Handling That Goldilocks Would Like (VIDEO)
Your filter press doesn't work in a vacuum. It's part of a system that includes material handling equipment for moving cake to further processing and/or disposal.
To work right, the handling equipment has to be matched to the press. If it's too big, you're wasting space, energy and money. If it's too small … well, best not to think about that.
What you're looking for is a material handling solution that's in the Goldilocks Zone — just right for your press.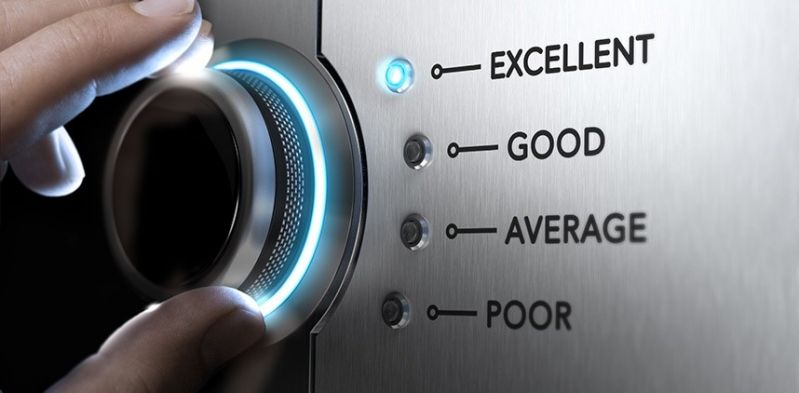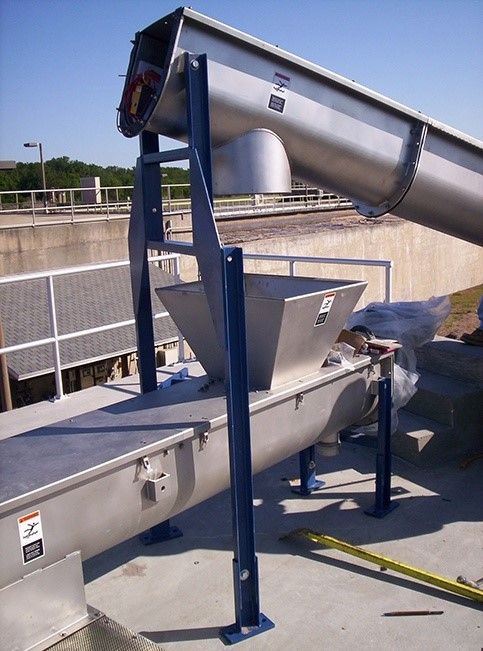 Who's working the numbers?
Getting the right fit means that someone needs to work the numbers. If you're buying handling equipment separately from the filter press, that someone is you, or an outside engineer . Either way, you're investing time and money that you may not need to be spending.
One-stop shopping makes sense … and saves dollars.
You can simplify things by getting the handling equipment from the same people who supply your press. If your supplier is Evoqua , that's easy. With Evoqua , there' s a really good chance that your needs can be met with one of our many pre- engineered solutions that include press, platform, and handling equipment. Your engineering cost in this case is pretty much zero.
From S to XXL and everything in between.
Even if you have requirements that aren't met by one of our pre-engineered solutions, you can rest assured that we have the equipment options and engineering resources to cover it. Our portfolio spans a wide range:
Self-dumping dumpsters that fit underneath the press
Conveyor systems that move sludge directly to trucks outside the building
Leg extensions that elevate the press to accommodate handling equipment
Chutes that discharge into drums, with drum carts and dollies to support them
Chutes that discharge into super sacks on pallets
Catwalks and platforms with chutes that discharge into drums, sacks or our J-Mate® drying system
Large platforms or mezzanines with chutes and cake breaker systems that discharge directly into your roll-off containers or trucks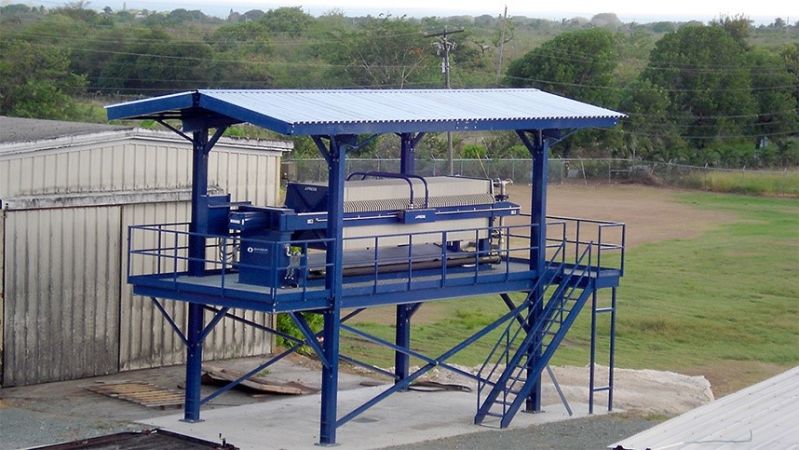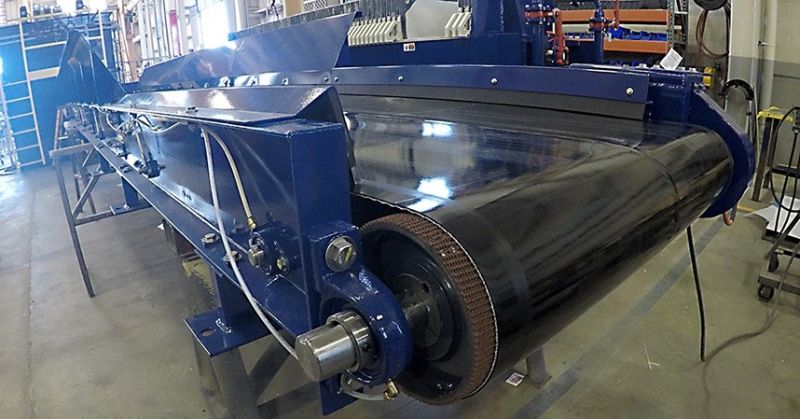 And, of course, your whole configuration can be supported by Evoqua' s responsive, world class service . With all these material handling options matched up to Evoqua's complete line of filter presses, you can save time, money, and hassle … for a solution that's just right for your process .

Goldilocks would approve.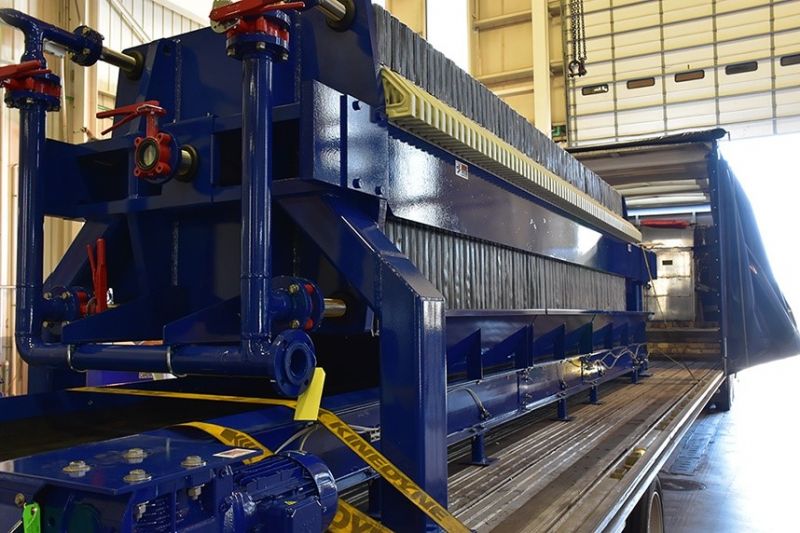 Above: a mobile filter press/conveyor system mounted on a tractor trailor .

Check out our new material handling video: We Rode Down A Conveyor And Took A Video For You!

Original Blog Link: Evoqua