Microplastics generated when opening plastic packaging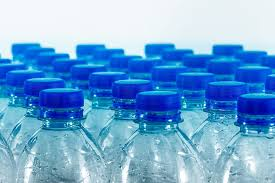 As we expected, microplastics are also released when you open plastic packaging.
Zahra Sobhani, Yongjia Lei, Youhong Tang, Liwei Wu, Xian Zhang, Ravi Naidu, Mallavarapu Megharaj & Cheng Fang. Microplastics generated when opening plastic packaging. Scientific Reports (2020) 10: 4841. https://doi.org/10.103/s41598-020-61146-4.

Abstract
Millions of tonnes of plastics have been released into the environment. Although the risk of plastics to humans is not yet resolved, microplastics, in the range of 1 μm - 5 mm, have entered our bodies, originating either from ingestion via the food chain or from inhalation of air. Generally there are two sources of microplastics, either directly from industry, such as cosmetic exfoliants, or indirectly from physical, chemical and biological fragmentation of large (>5 mm) plastic residues. We have found that microplastics can be generated by simple tasks in our daily lives such as by scissoring with scissors, tearing with hands, cutting with knives or twisting manually, to open plastics containers/bags/tapes/caps. These processes can generate about 0.46–250 microplastic/cm. This amount is dependent on the conditions such as stiffness, thickness, anisotropy, the density of plastic materials and the size of microplastics.This finding sends an important warning, that we must be careful when opening plastic packaging, if we are concerned about microplastics and care about reducing microplastics contamination.