Technology Can Improve Water Sustainability, But Social Attitudes Still Matter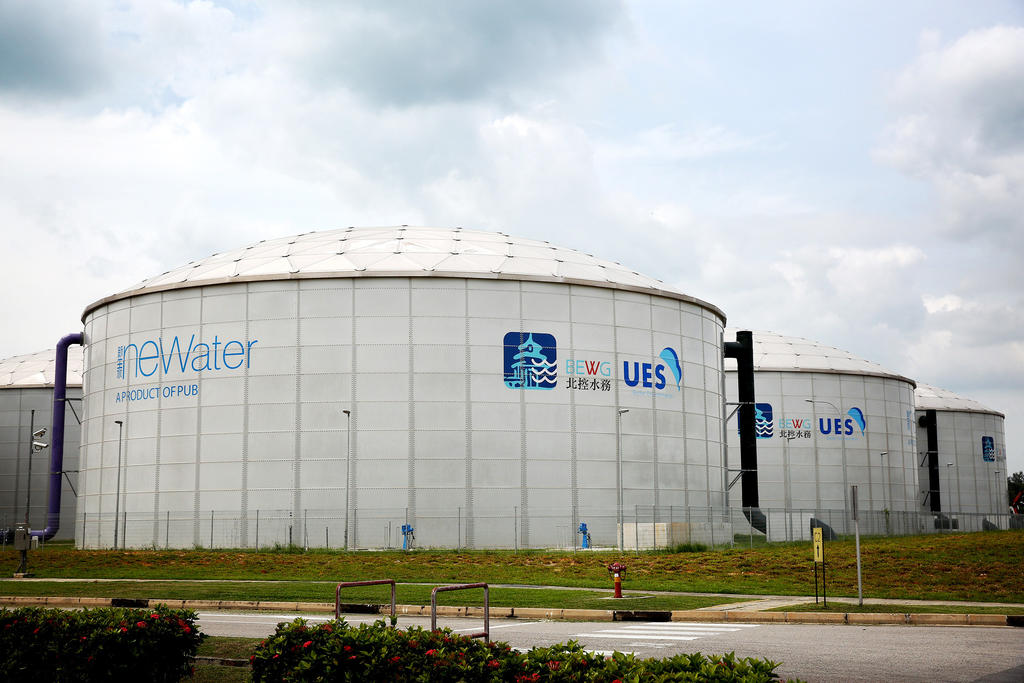 In resource-scarce Singapore, water sustainability matters, particularly with increasing demand for clean water as the population as well as commercial and industrial sectors grow.
In resource-scarce Singapore, water sustainability matters, particularly with increasing demand for clean water as the population as well as commercial and industrial sectors grow.
PUB, the national water agency, has contributed towards building a sustainable, water-secure Singapore by tapping on technology to increase water resources and protect the quality of the water supply.
The agency has a tradition of investing in collaborative development of new water technologies. In 2011, efforts included collaboration with 23 research institutes in Singapore and abroad, as well as with corporate laboratories, carrying out over 300 R&D projects valued at S$185 million.
As of 2017, more than S$356 million had been invested in over 500 research projects.
Studies have focused on how to produce more water, on maintaining its quality, on producing more water and on treating more used water with less energy. Studies also consider the potential impacts of climate change, population growth and land use on the water quality in reservoirs within a 100-year horizon.
For the last project, the research is being carried out in the Marina and Punggol-Serangoon catchment areas.
The findings will be essential to develop the best ways to protect water resources in the future so that water is available for all uses for a growing population and economic sectors.
As part of this collaborative process to encourage innovation, PUB recently launched a call for proposals by researchers and industry providers.
One of the proposals is for technologies that use less energy to produce NEWater and desalinated water.
At present, NEWater and desalinated water have the capacity to meet 40 per cent and 25 per cent of the Singapore's water demand, respectively.
By 2030, this will increase to 50 per cent and 30 per cent.
If processes are not made more energy-efficient, an increase in NEWater production and desalination will also mean an increase in energy use.
PUB's move is therefore timely, and has the potential to further burnish Singapore's credentials as a leader in innovative water solutions.
Greater energy efficiency in desalination, and thus lower costs, will be game-changers, not only for Singapore, but globally.
Unlocking energy efficiency in desalination will open the opportunity for all cities in the world that are 100 km from the coast to have water available for people, industries and agriculture.
This is a breakthrough the world has been expecting for a long time, and PUB is generating knowledge towards this end.
A second proposal is for technology to help industries recycle more water and consume less.
Singapore hosts water-intensive industries like petrochemicals, electronics and pharmaceuticals - a very important part of the economy. They use approximately half of the water produced on the island.
By 2060, this percentage will increase to some 70 per cent. The less water industries use, the less water will need to be produced, while more can be channelled to households and other businesses.
Finally, a third proposal calls for the use of smart technologies - robotics, drones, automation, data analytics and informatics - to minimise manpower required in operations and maintenance, thus improving the overall efficiency of the system.
This will build on research that PUB has already done on smart technology, for example, the use of smart sensors to monitor pollutants and toxic elements in used water networks in real time, and smart water meters to encourage water conservation.
Another area which PUB is working on but which was not included in the call for proposals is the recovery of energy from used water.
Treatment of drinking water and used water are energy intensive processes. They can represent between 20 and 40 per cent of the electricity bills of the plants.
In Aarhus, Denmark, technology has advanced so much that the Marselisborg used water treatment plant produces energy out of wastewater. It extracts existing carbon from used water and, through a chemical process, produces biogas, a form of energy.
The energy is then used for other drinking water supply and used water treatment facilities in the region.
According to the company, in 2015, the plant had a net energy production of 153 per cent: it produced 9,628 MWh/year and consumed 6,311 MWh/year. In 2016, it produced 40 per cent more energy than it needed.
PUB's latest efforts may well enhance the Republic's reputation in water resource management.
One possible downside is that Singaporeans could become complacent and think that technology will always be able to address the nation's water needs.
This is a big danger because no matter how advanced technology becomes, no country can afford to produce water for a wasteful population.
Ultimately, sustainability is not only about producing more water cheaply.
It also requires industries and domestic sectors to use less. Such a transformation will come from better education, behavioural sciences and pricing.
Consumers tend to be inert and need a nudge, whether through higher costs or social pressure, to conserve water.
Water authorities are increasingly using psychological and social factors to influence consumers' decisions.
One effective strategy that water authorities have used is to keep consumers informed of how their consumption compares to others.
A household that uses more water than its neighbours tends to be more conscious about wastage.
With climate change and growing pressure to improve water sustainability, Singapore can do more in terms of social conditioning to get residents here to do their part.
For a start, a call to the public for proposals on how society can contribute to more efficient use of water may result in good ideas.
More importantly, this will get more people involved in the discussion of an important issue.
Sustainability is a long-term process, and without the participation of society, it is not likely to be totally achieved anytime soon.
Cecilia Tortajada
TODAY | January 31, 2018
Cecilia Tortajada is a Senior Research Fellow at the Institute of Water Policy, Lee Kuan Yew School of Public Policy, and Editor-in-Chief of the International Journal of Water Resources Development.
This article was originally published by TODAY, January 31, 2018.