What Are The Resilient Cities Examples Around The World?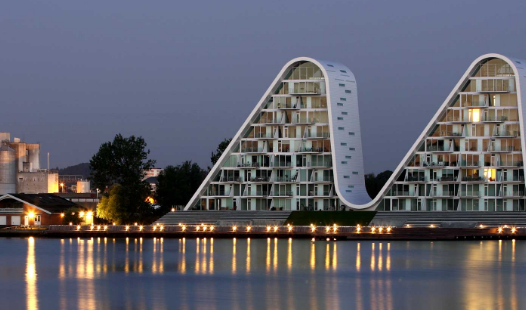 Resilient Cities face a growing range of adversities and challenges in the 21st century. From the effects of climate change to growing migrant populations to inadequate infrastructure to pandemics to cyber-attacks.
Resilience is what helps Resilient Cities adapt and transform in the face of these challenges, helping them to prepare for both the expected and the unexpected.
Accra
Accra is the capital of Ghana and one of the safest Resilient Cities in Africa. But serious and sustained water pollution threatens the sprawling metropolis's economic stability and growth.
Extreme water pollution from human and industrial waste has stymied private-sector investment in waterfront development and left the city's two lagoons uninhabitable for local species, threatening local lagoon-based cultural rituals.
The city's leadership is thinking about the problem in an innovative way; from recent experiences with outbreaks, officials know that taking a holistic approach to resilience involves not only improving waste management and flood management, but also "sensitization infrastructure" to promote good sanitation and hygiene within local communities.
Toyama
Like much of Japan, Toyama faces a declining, aging population. This demographic shift leads to declining tax revenues, which means that a once strong transportation infrastructure is becoming outdated.
In turn, without access to convenient and reliable transportation, elderly residents face isolation and health problems associated with limited mobility.
Officials have developed a long-term strategy aimed at revitalizing public transportation, encouraging residents and businesses to relocate along the new transportation lines, and renewing the city center to make it more pedestrian friendly.
Wellington City
Located on a bustling harbor, Wellington has been labeled one of the best cities in the world to visit or live in. As New Zealand's capital, the city relies heavily on government and professional services.
But its position atop a major fault line has made some companies and government agencies reluctant to establish or maintain local offices. The threat of earthquakes means that the city must also be ready to protect residents and restore services quickly when such events occur.
In addition to the threat of seismic activity, Wellington also faces the risk of flooding. Officials have been proactive in implementing flood management plans that take a long-term, broad-scope approach involving the community and other stakeholders.
To address their aging infrastructure, the city has also developed information systems and analytics to ensure limited resources are directed to meeting their highest priorities.
Vejle
Vejle is one of the 10 most vulnerable areas in Denmark at risk from flooding. By 2100, it is predicted that low-lying residential and business areas will be underwater.
The city is also struggling against a growing apathy and lack of social cohesion, and the current structure of government benefits are costly. As services are cut, the city is growing dependent on private initiatives to fill in the gaps. Officials are hoping to build community resilience, thus strengthening social capital where citizens act collectively and do their share in sustaining the welfare state, ensuring equal quality life standards for everyone.
In developing the city, water is seen as a resource that must be utilized, as opposed to a threat to be mitigated. The city is looking to increase its resilience by re-learning the value of working together, of being responsible for our fellow humans, and for the environment.
Vancouver
Vancouver's scenic views, mild climate, and friendly citizens have helped it earn a reputation as one of the most livable cities in the world. However, the city's long term health could be undermined by rising sea levels and earthquakes: models show that a 7.3 magnitude earthquake could damage or destroy hundreds of thousands of buildings and cost thousands of lives.
Cascading emergencies would include flooding, water shortages, fires, hazmat incidents, and long-term power outages. The Insurance Bureau of Canada has modeled economic impacts of up to $75 billion, impacting the city for years.
The Resilient and Responsible Architecture and Urbanism Conference Will Be Held In 10 April To 12 April 2018 ,
The aim of this Conference is to exchange knowledge and experience in ramping up the future-proofing of new and existing dwellings and communities, Take The Chance To Publish Your Research On The high-quality publication Organizations Such as Resourceedings" hosted by "SSRN by ELSEVIER". Publication in a book series by Springer.