Constructed Wetland for produced water treatment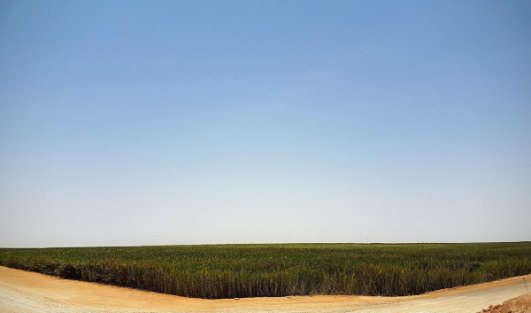 The largest constructed wetland system in the world treating produced water from an oilfield under desert conditions exists in the SE Arabic peninsula.
Water contaminated with petroleum hydrocarbons from oil wells is treated and purified using only naturally occurring removal processes with minimum external energy input and with gravity flow through a surface flow constructed wetland system.
The wetland size exceeds 360 hectares and also creates a wildlife habitat in the middle of the desert; more than 120 bird species have been observed in the wetland cells, especially during migration seasons.
A great development of ecological engineering advances and wetland technology.