DAF design without a coagulation chamber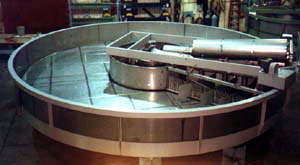 I am designing a Dissolved Air Flotation (DAF) system as a pretreatment (DAF + UF) for Desal & Demin water system at PANAMA. This is my first time designing DAF.
To reduce the DAF civil structure, a vendor recommended I make it without a Coagulation chamber.
Therefore the system would look like this: as an inline mixer type, FeCl3 is dosed to seawater inlet piping, with a static mixer, and kept for 15 min in the flocculation chamber.
Can this system effectively remove algae, TSS, Ntu?