Do it Your self Super Slim Solar pump
I wanted to share this free invention with you from Moses Banda.
All part are worldwide available in common hardware and shops selling car parts and cost a minimum ($100 including solar panel).
The pump is ideal for very narrow tube wells, starting at 2" (50mm) casing and bigger. Suitable for wells that produce very little water because it pumps slowly but steady. After 5½ hours an overhead tank of 1000 liter is full.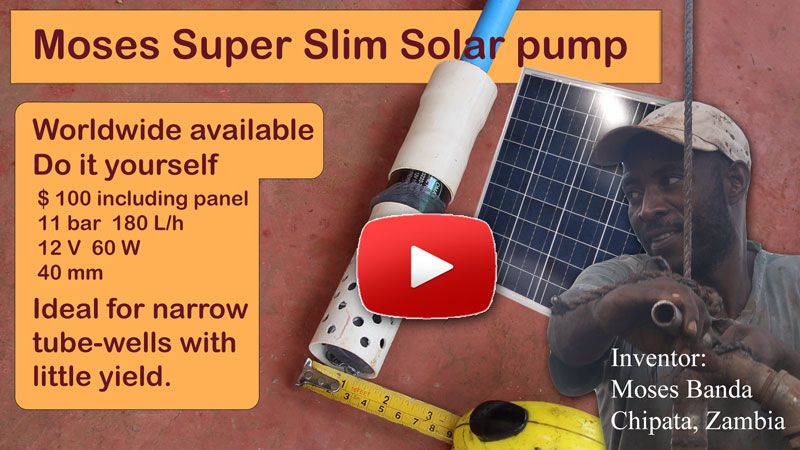 Inventor Moses is a manual borehole driller trained by Jacana SMART Centre in Chipata, Zambia (https://jacanan.help)
More affordable water solutions at: https://jacana.help/resources/water