'Emergency Response, Drought Southern part Madagascar'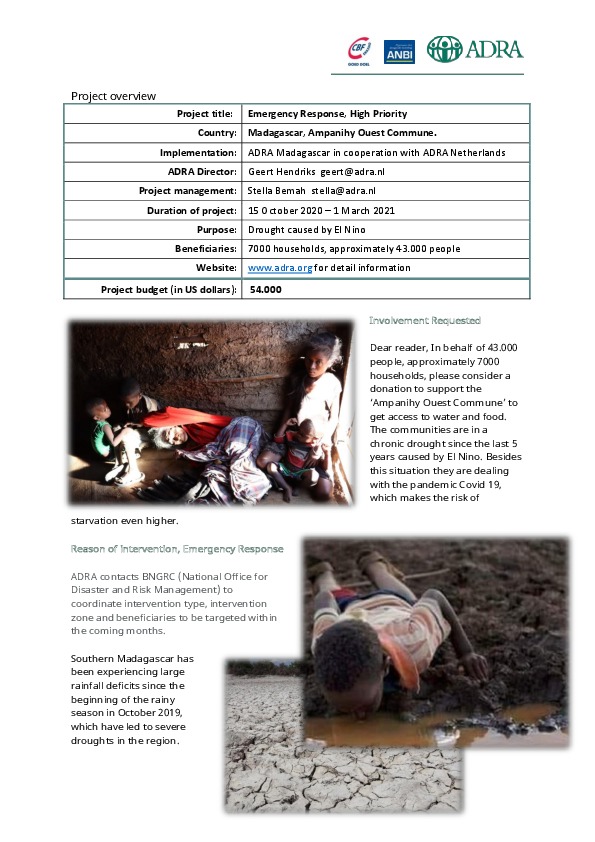 Dear reader, In behalf of 43.000 people, approximately 7000 households, please consider a donation to support the 'Ampanihy Ouest Commune' in Madagascar, to get access to water and food. The communities are in a chronic drought since the last 5 years caused by El Nino. Besides this situation they are dealing with the pandemic Covid 19, which makes the risk of starvation even higher.
Please read the attached file and help us to create awareness in your network for their situation.
Thank you so much.
Warm regards,
Christa Breure, Fundraiser ADRA Netherlands