Hawai'i First Trash Water Wheel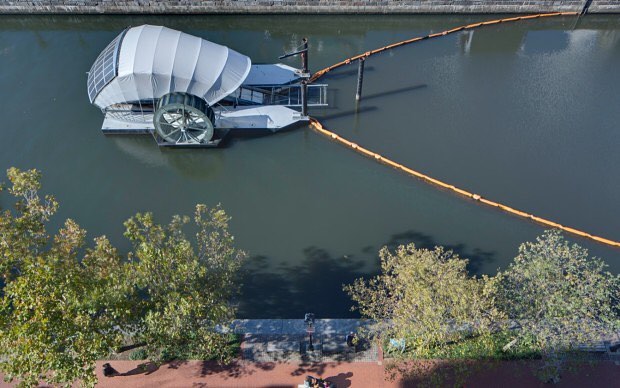 Less than one week after Sustainable Coastlines Hawai'i launched their Honolulu Trash Water Wheel campaign, 131 people have helped to reach their first goal !
Here is the direct video link : https://vimeo.com/173513857
This Trash Water Wheel technology is a water and solar-powered device in Baltimore's inner harbor that has removed 420 tons of waste over the past 2 years.
In Hawaii, it aims to prevent trash making its way to the Pacific by intercepting debris into the chronically polluted Ala Wai Canal.
Congratulation Sustainable Coastlines Hawai'i,Surfrider Foundation and 808Cleanups for your efforts to protect Hawai'is coastlines !
We hope you will be able to implement this solution technology soon in Ala Wai Canal !
© Mr Trash Wheel, http://baltimorewaterfront.com/healthy-harbor/water-wheel/
For more information, you can also contact Kahi Pacarro, Executive Director of Sustainable Coastlines Hawai'i, great supporter and very involved during our Race for Water Odyssey stopover in Honolulu, Hawai'i.
Feel free to share this solution !
What do you think about implementing this technology in other canal worldwide ?
Have you heard about similar project in your area ?