Industrial Water Division Seamlessly Solves Problems for Oil Refinery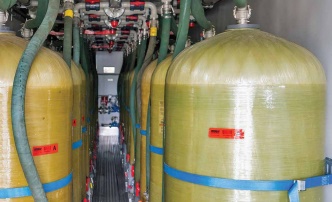 An excelent case study on a custom-designed deionization system implemented by MPW during the construction process of a new ion exchange (IX) water system within a client refinery.
A solution provided in this case study was to provide a custom-designed DI system to the client's source water analysis. This solution required no additional pumps, as the on-site coverage helped balance the flow and maximize the throughputs. Read this case study in full and tell us what do you think of its implementation?
Find the full case study in the Industrial Water Treatment page.