Industrial water electromagnetic flowmeter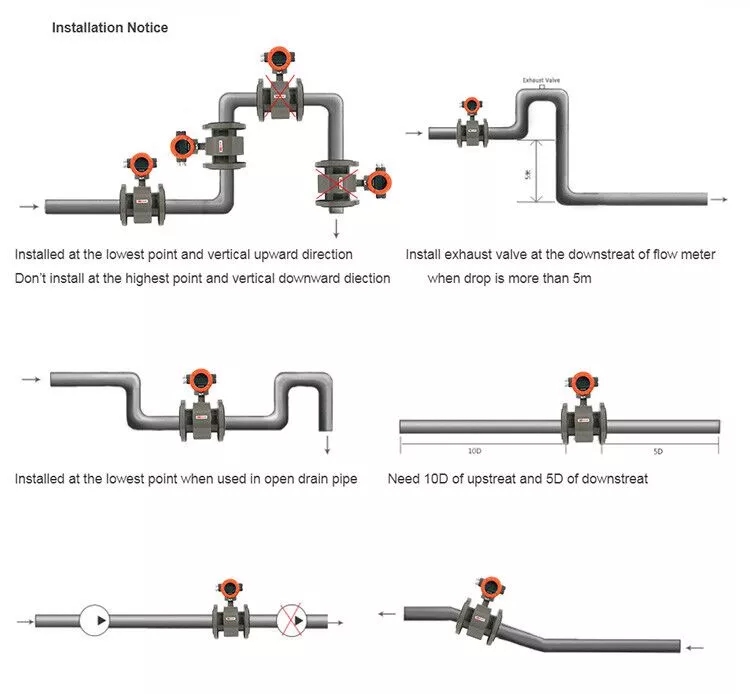 1. Try to avoid ferromagnetic objects and equipment with strong electromagnetic fields to prevent the magnetic field from affecting the working magnetic field and flow signal of the sensor.
2. It should be installed in a dry and ventilated place to avoid sun and rain. The ambient temperature should be -20 ~ +60 °C, and the relative humidity is less than 85%.
3. There should be plenty of space around the flowmeter for easy installation and maintenance.