New Water Journal from Nature publisher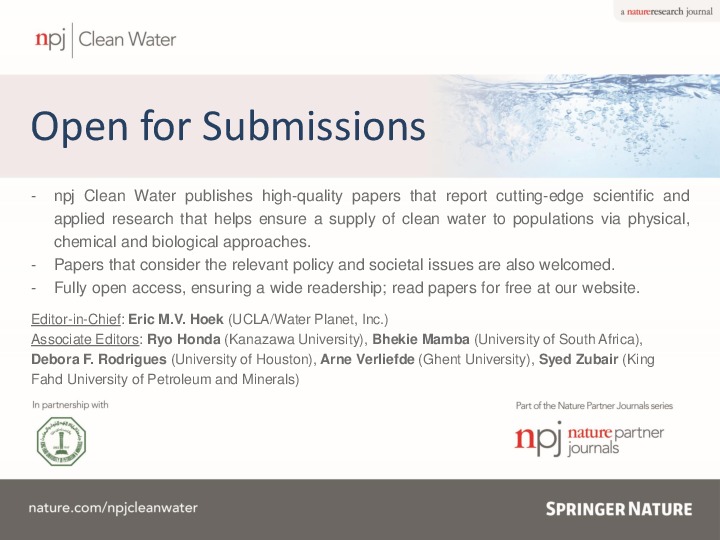 Dear all,
I just wanted to share a new open access journal that was recently launched.
npj Clean Water is an online-only, open access journal, dedicated to publishing significant research that ensures the supply of clean water to populations worldwide. Topics of interest to the journal broadly include water and wastewater treatment by physical, chemical or biological means, including research at the interface of these approaches. Manuscripts exploring both fundamental and applied aspects of water treatment are encouraged for submission. In addition to primary research, npj Clean Water also publishes analysis of the broader issues surrounding the supply of clean water beyond the lab environment—including
issues such as education, funding, policy, intellectual property and the impact on society.
More information you can be found at: nature.com/npjcleanwater
Best wishes,
Debora F. Rodrigues, Ph.D.
Associate Editor npj Clean Water