Registration is open for the Agricultural Water Reuse Workshop - 1/31/18 in Sacramento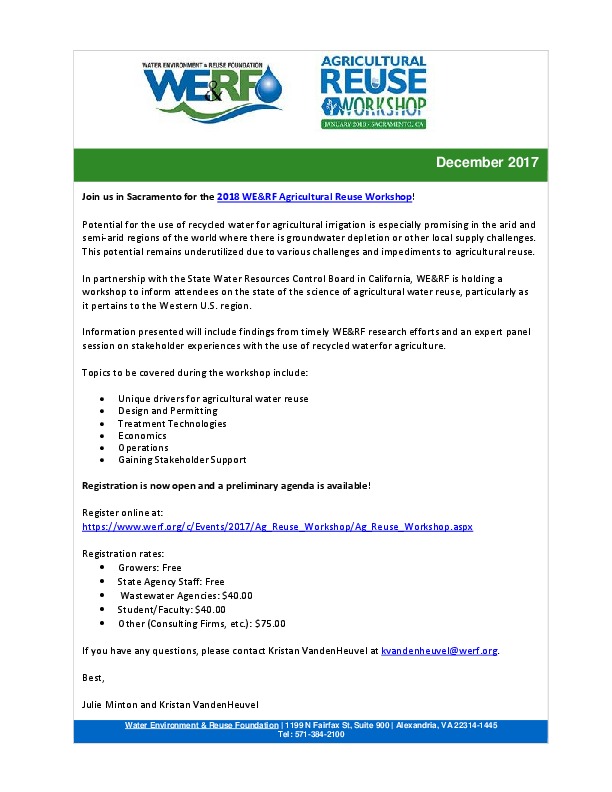 Hi all,
I wanted to reach out regarding an upcoming working we're hosting in 2018. Join us in Sacramento, California, for the 2018 WE&RF Agricultural Water Reuse Workshop on January 31, 2018. In partnership with the State Water Resources Control Board in California, the workshop will inform attendees on the state of the science of agricultural water reuse, particularly as it pertains to the Western United States. Information presented will include findings from timely WE&RF research efforts and an expert panel session on stakeholder experiences with the use of recycled water for agriculture.

This is an important topic and it would be great to have some fellow interested young professionals involved!
To register for the workshop and view the preliminary agenda, visit the WE&RF website at http://www.werf.org/c/Events/2017/Ag_Reuse_Workshop/Ag_Reuse_Workshop.aspx
Please do not hesitate to contact me at kvandenheuvel@werf.org with any questions!
Best,
Kristan