Stop choosing between "saving water" and "saving energy", save both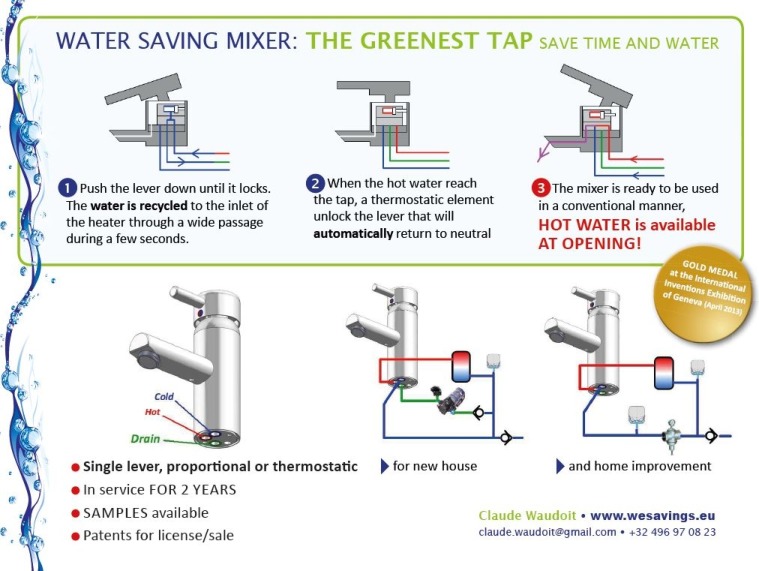 Get hot water more quickly with zero wasting of water or energy

Some faucets works for 4 years.
You can enter the shower before opening the tap with no risk to receive a single drop of cold water.
More info on www.wesavings.eu
Search for associates and licences agreements.