Want to discuss again with you on possible solutions to preserve water from plastic polllution !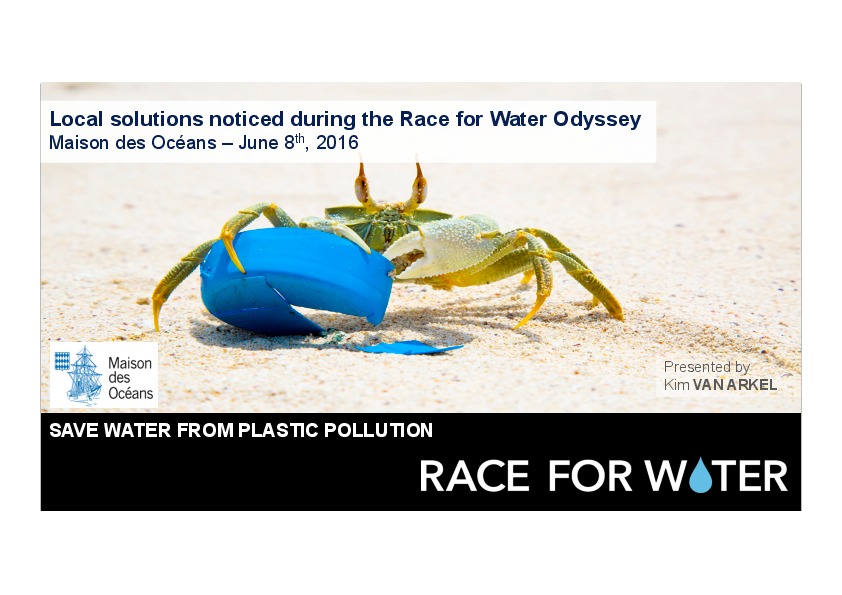 Dear Water Guardian,
Regarding the presentation I will do in June 8th for the World Ocean Day at the "Maison des Océans" in Paris,
I would like to discuss more with you on possible solutions that exist to reduce and stop plastic pollution of our waterways.
Some of you already know that the foundation is now focusing on a first solution that aims to transform plastic debris in energy thanks to a unique technology. More information on it will come soon, sorry for the slow going.
For now, you can find as promised the presentation in attachment. This presentation is a sort of discussion on the solutions noticed thanks to all of you during the Race for Water Odyssey and shortly tackle on the solution the foundation wants to achieve in Easter island to begin.
All comments and suggestions or others examples and ideas are really welcome !
Looking forward to your answers and shares,
Thank you again to all for your amazing efforts regarding this worldwide issue !