An Introduction to Water Quality Monitoring, 2012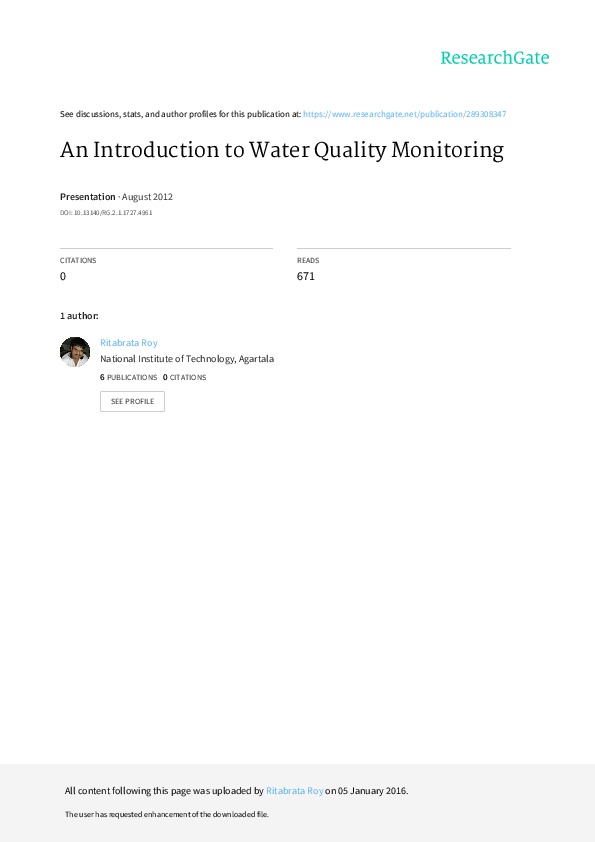 Water quality analysis is required mainly for monitoring purpose. Some importance of such assessment includes:
To check whether the water quality is in compliance with the standards, and hence, suitable or not for the designated use.
To monitor the efficiency of a system, working for water quality maintenance
To check whether upgradation / change of an existing system is required and to decide what changes should take place.
To monitor whether water quality is in compliance with rules and regulations.
Water quality analysis is of extremely necessary in the sectors of:
Public Health (especially for drinking water)
Industrial Use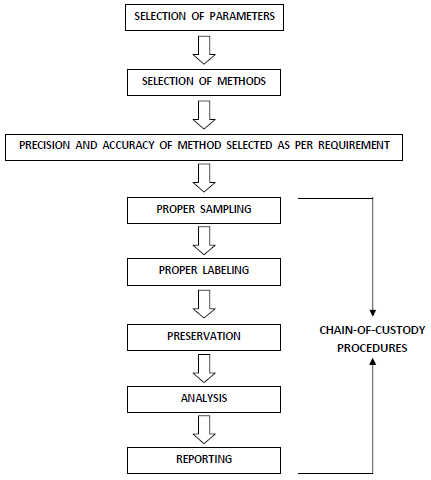 Procedures of Water Quality Analysis