An operational study of a reverse osmosis desalination system for potable water and land irrigation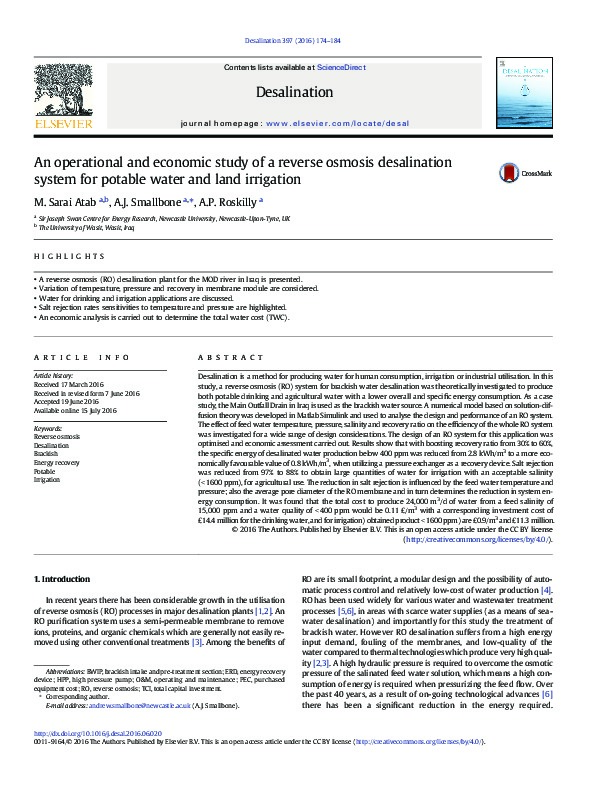 A paper originally published at http://www.sciencedirect.com/science/article/pii/S0011916416306658
Authors: M. Sarai Ataba, A.J. Smallbonea, A.P. Roskillya
Highlights
A reverse osmosis (RO) desalination plant for the MOD river in Iraq is presented.
Variation of temperature, pressure and recovery in membrane module are considered.
Water for drinking and irrigation applications are discussed.
Salt rejection rates sensitivities to temperature and pressure are highlighted.
An economic analysis is carried out to determine the total water cost (TWC).