Backflow Prevention and the Safety of Our Drinking Water (Fact Sheet)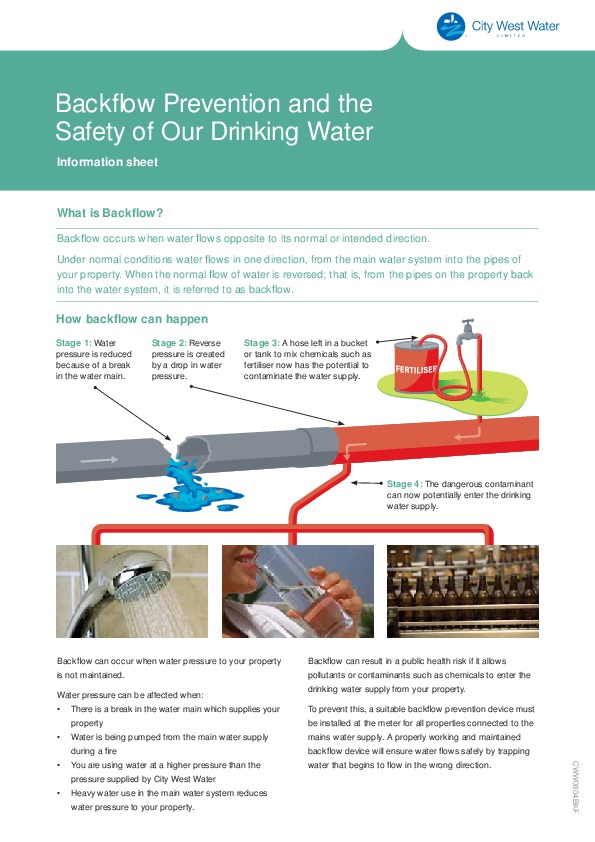 Backflow occurs when water flows opposite to its normal or intended direction.
Under normal conditions water flows in one direction, from the main water system into the pipes of your property. When the normal flow of water is reversed; that is, from the pipes on the property back into the water system, it is referred to as backflow.
City Waste Water Limitied