Building a public water company after 150 years of private management in NICE, FRANCE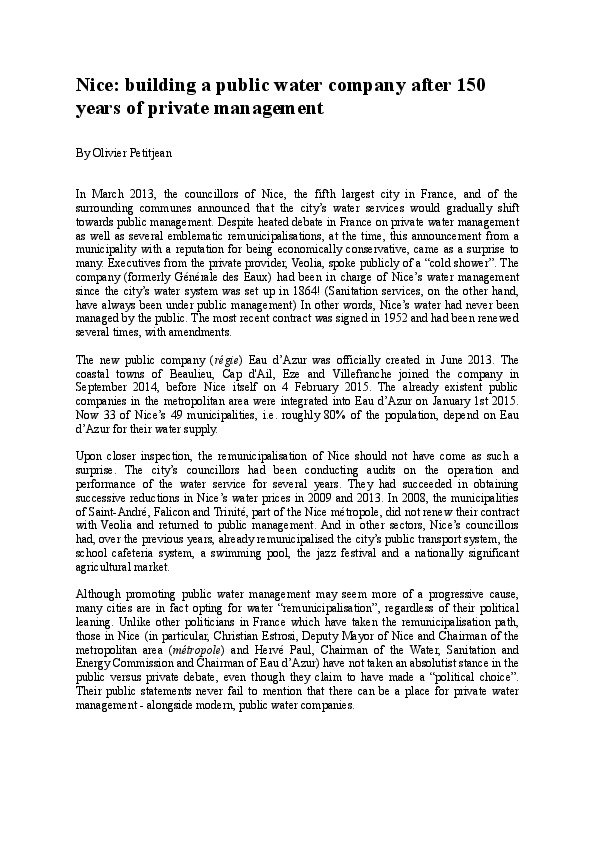 In March 2013, the councillors of Nice, the fifth largest city in France, and of the surrounding communes announced that the city's water services would gradually shift towards public management.
This article was written for Eau publique, eau d´avenir, published June 2015(French edition of Our Public Water Future: The Global experience with remunicipalisation) and translated into English. Olivier Petitjean is French writer and researcher, currently the chief editor at the Multinationals Observatory, an investigative website on French transnational corporations.
Source: https://www.tni.org/en/article/nice-building-a-public-water-company-after-150-years-of-private-management