Creating environments for participation of people with disabilities in public service delivery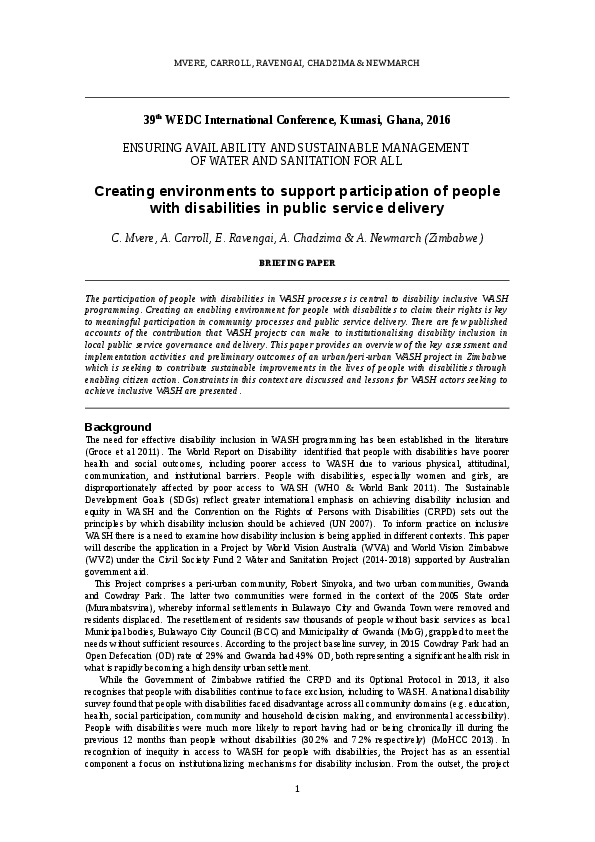 A major barrier identified by people with disabilities in accessing WASH was a lack of assistive devices and a lack of disability-specific programs. In order for people to obtain the necessary practical supports specific to their impairment, partnerships between WASH and disability programs are required.
Civil Society-Municipality partnerships for WASH development offer important opportunities not only to ensure WASH is inclusive of people with disabilities, but to improve outcomes for people with disabilities in other community domains. Through creating an enabling environment that engages engineers, operators, public health workers, and schools, as well as institutional processes and management bodies, this can lead to inclusive actions that show promise for enduring beyond the life of the project.

Paper presented at the WEDC Conference, Ghana