DESIGNING THE NEXT GENERATION OF SANITATION BUSINESSES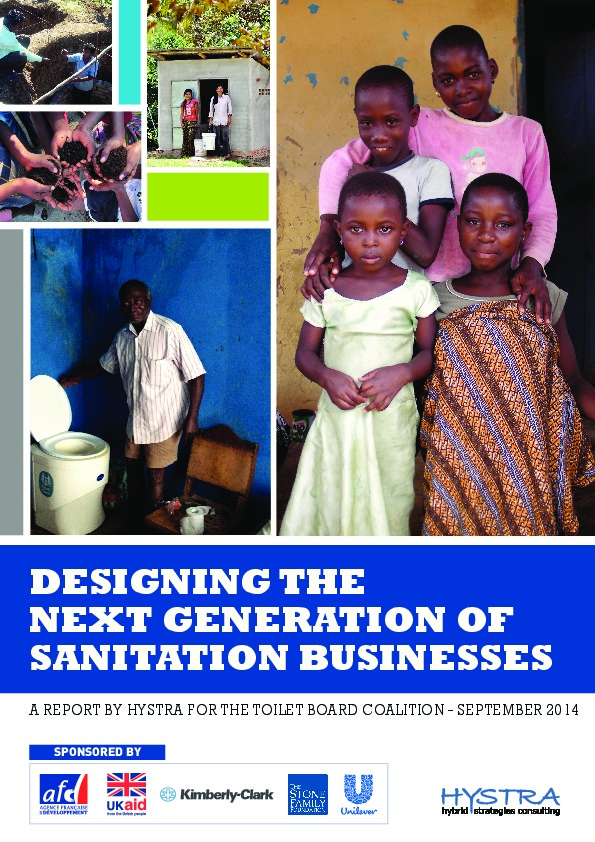 This is a report by Hystra to the toilet board coalition in 2014.
Hystra is a global consulting firm that works with business and social sector pioneers to design and implement hybrid strategies, i.e. innovative market-like approaches that are economically sustainable, scalable and eradicate social and environmental problems, and combine the insights and resources of for-profit and not-for-profit sectors.