Determination of Water quality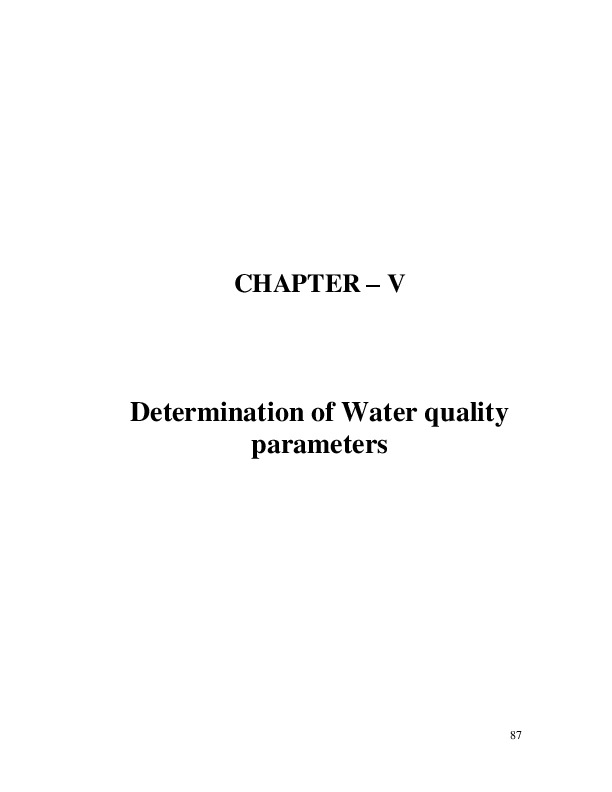 Water samples collected from eight sampling stations selected for the analysis of different parameters were given bellow:
S1 Piduguralla – (Well Water),
S2 Nugendla (Bore well Water),
S3 Epuru (Well Water), S4 Vinukonda (Bore well Water),
S5 Naramalapadu (Bore well water), S6 Bollapalli (Bore well water)
S7 Karempudi (Bore well water) and S8 Naguleru (Bore well Water).
Samples for analysis were collected in sterilized bottles using the standard procedure for grab (or) catch samples in accordance with standard methods of APHA. The analysis of various physico – chemical parameters namely pH, temperature, total hardness, alkalinity, calcium, magnesium hardness, chloride, sulphate, nitrate, fluoride, DO, BOD, COD, TDS etc., were carried out – as per the methods described .