Drought Crisis - The Global Thirst for Water in the Era of Climate Change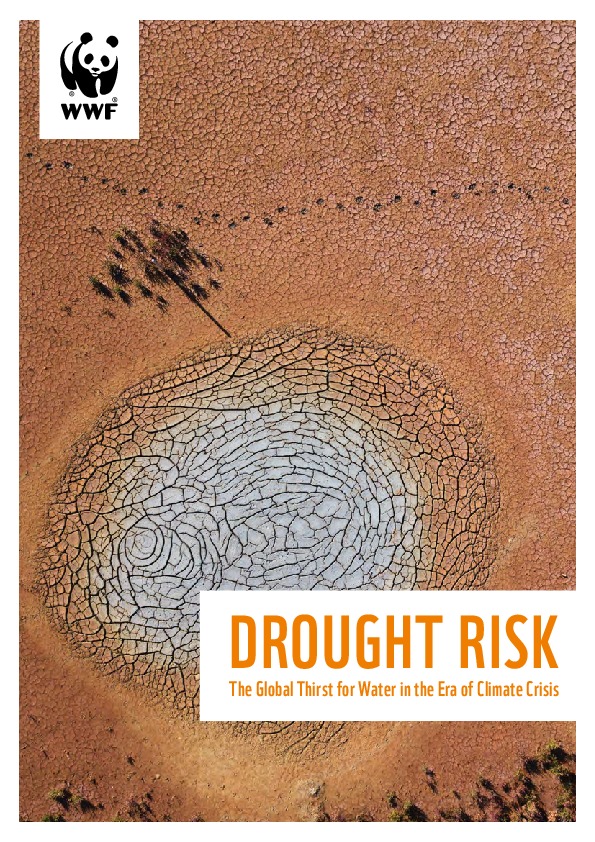 Drought Crisis: The Global Thirst for Water in the Era of Climate Change
Published by WWF Germany
Date : August 2019
Main Author: Juliane Vatter
Contributing authors: Philipp Wagnitz, Johannes Schmiester, Eva Hernandez
Summary:
Droughts are among the most devastating natural disasters on earth. Already today, an average of 55 million people around the world are affected by droughts every year. The direct and indirect impacts of these droughts are increasingly challenging as they permeate all areas of our lives: local water supply systems, the natural environment, agricultural production, infrastructure, energy supply and the local economy.
Based on existing studies and the WWF Water Risk Filter (WRF), this study assesses the drought risk for cities, areas where maize, rice and wheat are grown, wetlands, power plant sites and regions with a potential for water-related interactions.
According to this study, 19 per cent of large cities with over one million inhabitants are already situated in areas with a high to very high risk of drought, which means: roughly 370 million people worldwide live in drought risk areas.
The sector most affected by droughts and water scarcity is agriculture. Important sources of food such as wheat, maize and rice are exposed to a high risk of drought throughout the world. For example, 22 per cent of global wheat production (123.7 million tonnes) comes from areas with a high to very high risk of drought.
The effects of droughts can mainly be seen in the diminished availability of water in rivers, lakes and wetlands. Around one sixth of all wetlands designated as in need of strict protection internationally by the Ramsar Convention are exposed to a high risk of drought. But our energy supply is also affected: Half of the world's thermal power is produced in areas with a high risk of drought. The massive increase in energy demand in the Global South will exacerbate the situation even further.
Read the accompanying article here:
Worsening Drought Risk Impacts 55 Million People Every Year, Says WWF Report

ISBN: 987-3-946211-32-7
© 2019 WWF Germany, Berlin
Source: WWF