Greenland Ecosystem Monitoring - Annual Report Cards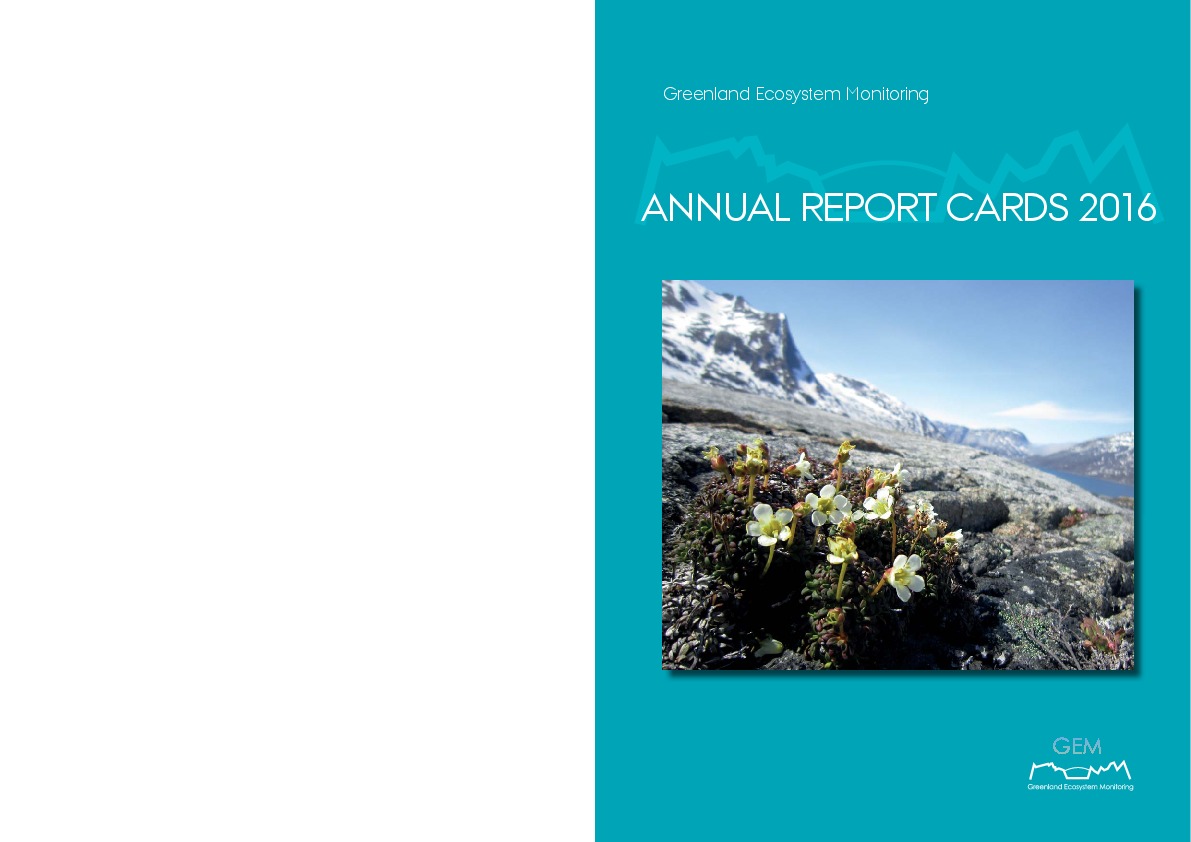 About GEM and the new GEM Strategy 2017-2021 Greenland Ecosystem Monitoring (GEM) is a long term monitoring program operated by greenlandic and danish research institutions.
GEM was initiated in 1996 and has over the past two decades established itself firmly as an internationally leading climate change related environmental barometer measuring climate impacts and ecosystem changes in the Arctic.
Year of publication: 2017 Citation: Christensen, T. R. & Topp-Jørgensen, E. 2017. Greenland Ecosystem Monitoring Annual Report Cards 2016. DCE – Danish Centre for Environment and Energy, Aarhus University, 26 pp.
The publication is available through www.g-e-m.dk.