Hydraulic Fracturing Operations - Well Construction and Integrity Guidelines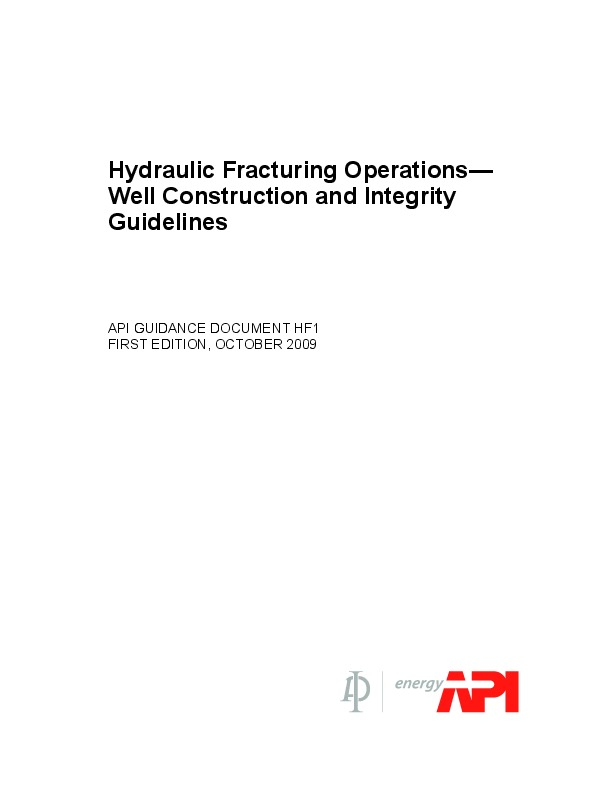 API GUIDANCE DOCUMENT
The purpose of this guidance document is to provide guidance and highlight industry recommended practices for well construction and integrity for wells that will be hydraulically fractured.
The guidance provided here will help to ensure that shallow groundwater aquifers and the environment will be protected, while also enabling economically viable development of oil and natural gas resources. This document is intended to apply equally to wells in either vertical, directional, or horizontal configurations.
Many aspects of drilling, completing, and operating oil and natural gas wells are not addressed in this document but are the subject of other API documents and industry literature.
Companies should always consider these documents, as applicable, in planning their operations.