Introduction of Nuclear Desalination - A Guidebook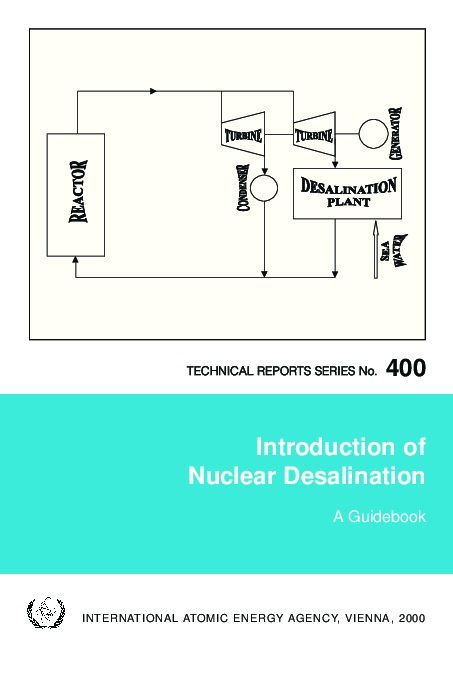 Interest in using nuclear energy for producing potable water has been growing around the world over the past ten years. This book provides guidance for decision makers on introducing nuclear desalination, and describes the steps involved in project implementation.
The purpose is to facilitate the introduction of this technology and the sharing of resources amongst interested Member States.
Contents: Chapter 1. Introduction; Part I. Overview of nuclear desalination: Chapter 2. Status and prospects of nuclear desalination; Chapter 3. Nuclear reactors for desalination; Part II. Special aspects and considerations relevant to the introduction of nuclear desalination: Chapter 6. Technical aspects; Chapter 7: Safety and environmental considerations; Part III: Steps to introduce nuclear desalination: Chapter 10: Policy issues; Chapter 11. Nuclear desalination planning; Chapter 14. Nuclear desalination plant acquisition; Chapter 15. Overview of design, construction and operation.
INTERNATIONAL ATOMIC ENERGY AGENCY, VIENNA, 2000
Source: IAEA