Nestlé in Society Creating Shared Value - Geneva Stakeholder Convening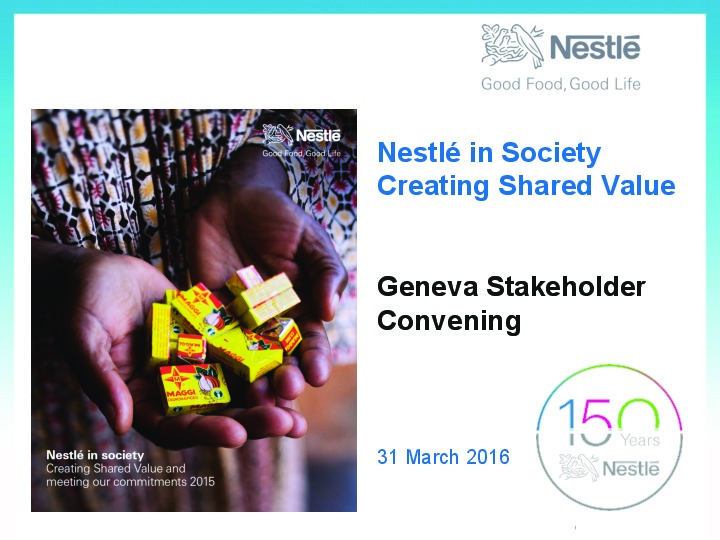 Creating Shared Value at Nestlé
" For a company to be successful over the long term and create value for shareholders, it must create value for society."
"Creating Shared Value is built up on a set of principles and values… based on respect."
Peter Brabeck - Letmathe, Chairman of the Board, Nestlé S.A.
Paul Bulcke, Chief Executive Officer, Nestlé S.A.
Our Objectives
Listen and respond to stakeholders' perceptions of Nestlé's Creating Shared Value commitments and performance.
Improve Nestlé's understanding of its role in stimulating collective action to support the Sustainable Development Goals.