Reducing Pesticide Use and Risks - What Action is Needed?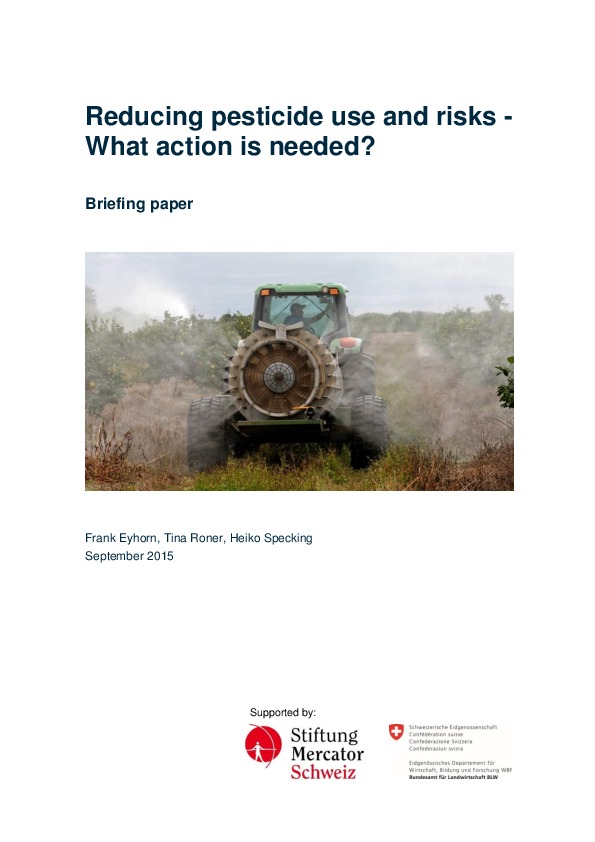 Frank Eyhorn, Tina Roner, Heiko Specking
September 2015
Acknowledgements and disclaimer
In Part I of this briefing paper we largely draw on information and published studies compiled in the following publications:
FAO (2011). Save and Grow. A policy maker's guide to the sustainable intensification of smallholder crop production. Rome: FAO.
IAASTD (2009). International assessment of agricultural knowledge, science and technology for development: global report. Washington DC: Island Press.
Pretty, J. (2005). The Pesticide Detox - Towards a more sustainable agriculture . London : Earthscan.
Pretty, J. and Bharucha, Z. P. (2015). Integrated Pest Management for Sustainable Intensification of Agriculture in Asia and Africa. Insects, Insects 2015, 6, 152-182;.
Greenpeace (2015). Pesticides and our Health. A growing concern. Greenpeace UK.
Leu, A. (2014). The Myths of Safe Pesticides. Austin, Texas: Acres USA.