SAFEGUARDING QUALITY OF LIFE IN SWITZERLAND.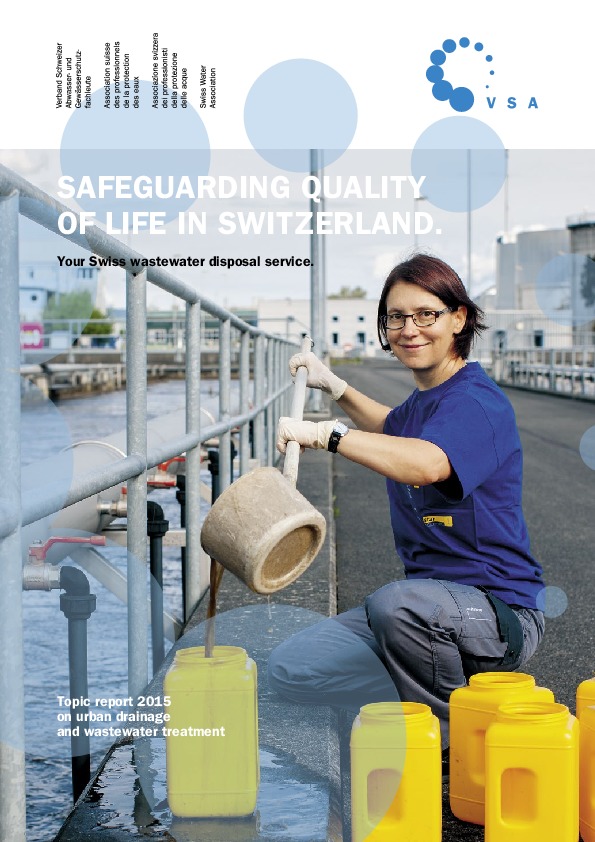 This is the Swiss Water Association (VSA)'s Thematic report on Urban drainage and waste water disposal 2015.
The VSA is dedicated to the cause of clean water and vibrant water bodies. The 1,400 wastewater disposal experts who are members of the VSA are responsible for: 130,000 km of sewers 830 wastewater treatment plants (WTP) 1.4 billion cubic metres of treated wastewater 15,000 jobs 1.3 billion francs in orders for the Swiss economy.