User perceptions of and willingness to pay for household container-based sanitation services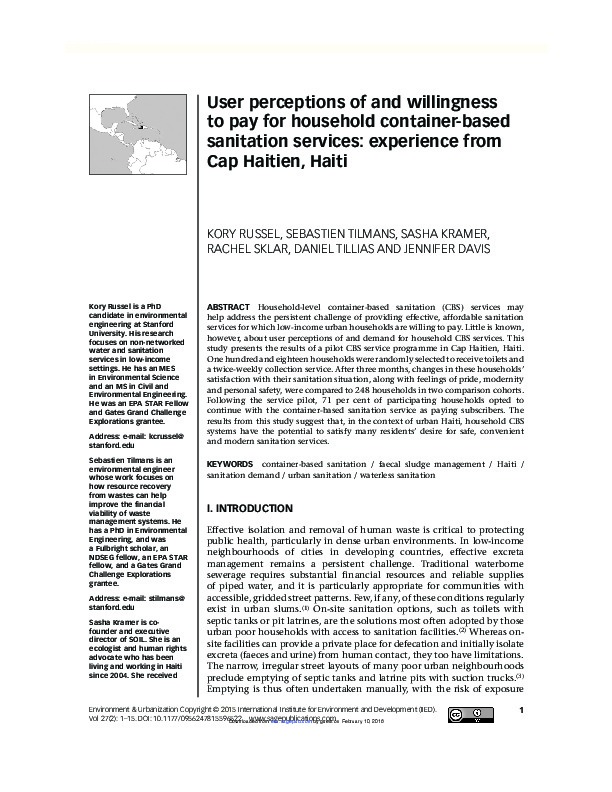 Household-level container-based sanitation (CBS) services may help address the persistent challenge of providing effective, affordable sanitation services for which low-income urban households are willing to pay. Little is known, however, about user perceptions of and demand for household CBS services.
This study present hundred ans the results of a pilot CBS service programme in Cap Haitien, Haiti. Oned eighteen households were randomly selected to receive toilets and a twice-weekly collection service. After three months, changes in these households' satisfaction with their sanitation situation, along with feelings of pride, modernity and personal safety, were compared to 248 households in two comparison cohorts.
Following the service pilot, 71 per cent of participating households opted to continue with the container-based sanitation service as paying subscribers. The results from this study suggest that, in the context of urban Haiti, household CBS systems have the potential to satisfy many residents' desire for safe, convenient and modern sanitation services.
https://www.oursoil.org/resources/publications/