Water ​Management in ​the Netherlands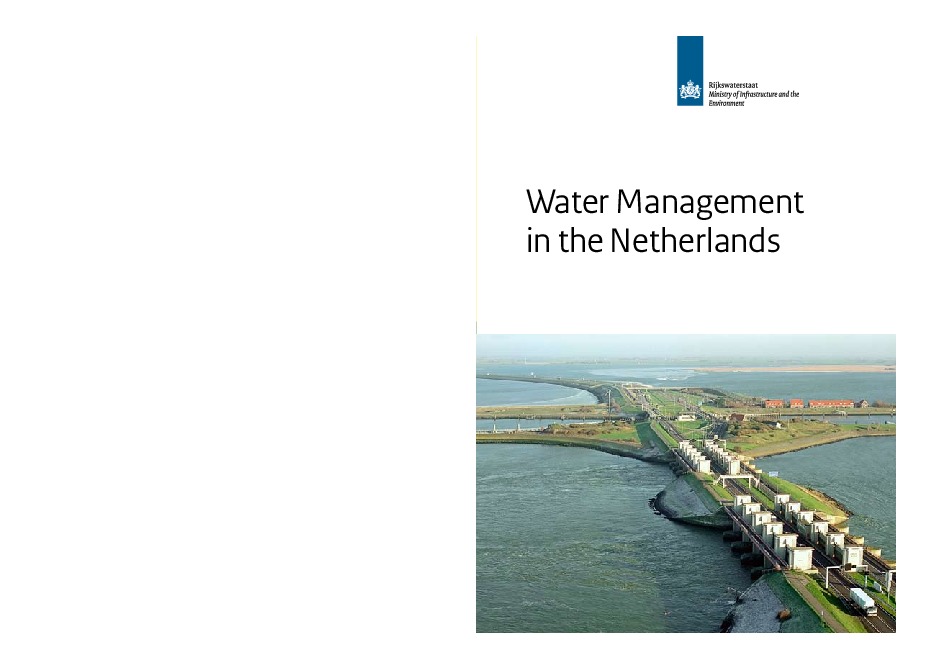 Preface
Having the ​right amount of ​water for water ​users, at the ​right time, in ​the right place,​ and at ​socially ​acceptable ​costs is one of ​the key targets ​for the ​Ministry of ​Infrastructure ​and Environment.​
Today's ​ground rules ​for the ​distribution of ​water in the ​Netherlands ​originate from ​the 1980s, more ​specifically ​from the second ​Policy Document ​on Water ​Management. ​
At the time, ​the entire ​water ​infrastructure ​was reviewed. ​The conclusion ​was that large-​scale ​investments in ​the water ​infrastructure ​were not ​necessary and ​that good ​management ​would suffice ​to optimise the ​benefits of our ​water ​distribution ​system. ​
Our infrastructure ​and the ground ​rules still ​suffice, but ​the capabilities ​have been ​stretched to ​the limits. ​Climate change ​and sea level ​rise prompt a ​re-examination ​of our water ​management. The ​resilience of ​the main water ​system, the ​water ​infrastructure ​and the ground ​rules are up ​for reconsideration.​
Water usage ​has also ​changed and new ​facilities are ​needed. We can ​only respond to ​the forecasted ​climate changes ​if we are fully ​conversant with ​the way the ​main water ​system works. ​
The question ​is, are we ​still familiar ​with the ​background, the ​operation and ​the rules of ​our water ​management? ​This booklet ​seeks to ​contribute to ​answering that ​question. ​
This is also ​an excelent ​opportunity to ​offer our ​collegues from ​abroad an ​overview of the ​specific ​situation of ​water ​management in ​the Netherlands,​ a country that ​would not be ​inhabitable ​without our ​flood defences ​and water ​management ​structure. ​
I hope you ​will enjoy ​reading it. ​
Luitzen Bijlsma
General ​Director, ​Rijkswaterstaat,​ Centre for ​Water ​Management ​
'Water ​management in ​the Netherlands'​ is a joint ​publication of ​the Ministry of ​Infrastructure ​and Environment,​ Directorate-​General Water ​and Rijkswaterstaat,​ Centre for ​Water ​Management ​
Editorial team
Geo Arnold, ​Henk Bos, Roel ​Doef, Reinier ​Goud, Neeltje ​Kielen, ​Francien van ​Luijn, ​Rijkswaterstaat,​ Centre for ​Water ​Management ​
More ​information ​Helpdesk Water, ​www.helpdeskwater.​nl ​