Water Quality Standards for Phosphorus Regulations, 1998, EPA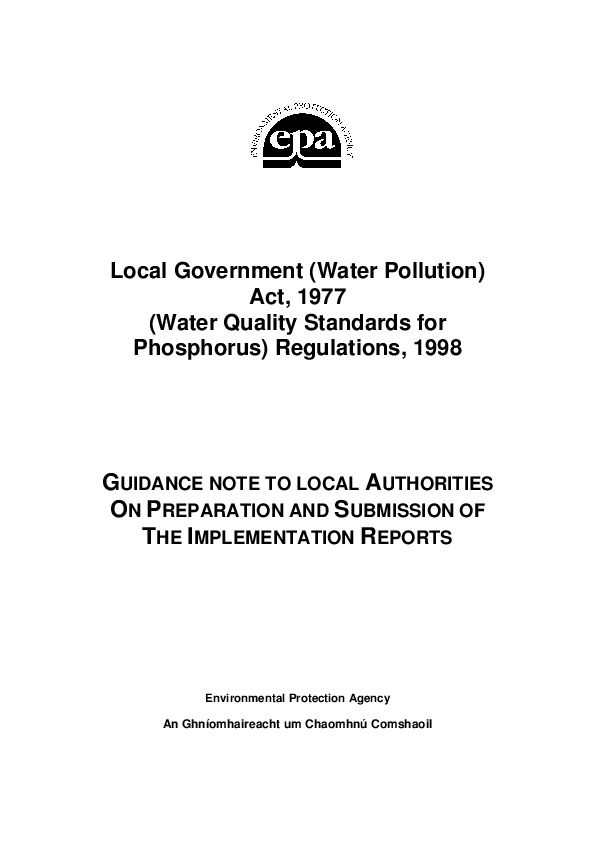 As stated in the Guidance Note on the Measures Reports (EPA, 1999) the Agency recommends the use of an environmental management systems approach to implementation.
This approach operates on the basic principle of continual improvement, which is at the heart of the Regulations and the overall National strategy to combat eutrophication.
The common principles underpinning an environmental management system are outlined in Figure 1 , adapted to the requirements of the Regulations.