Water Security in Pakistan: Issues and Challenges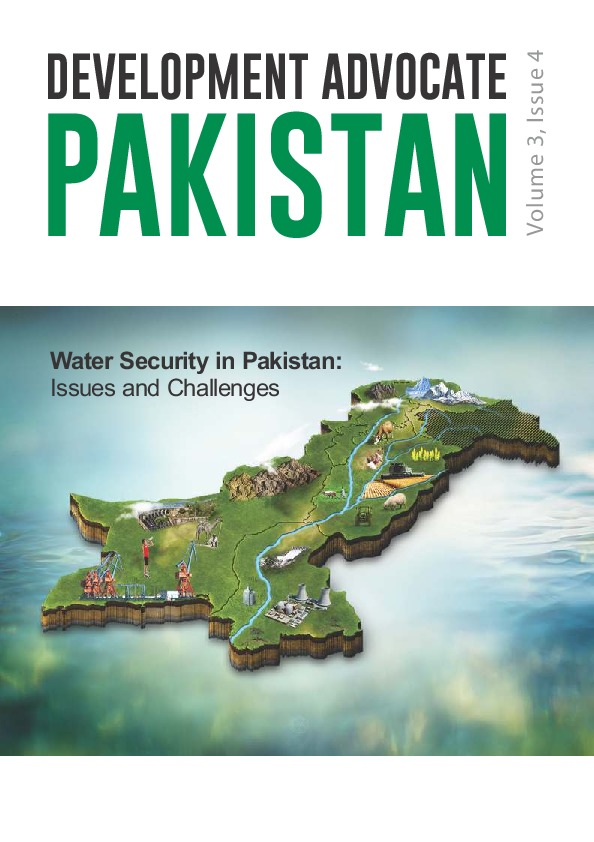 Water Security: Pakistan's most Critical Development Challenge
It is in the context of this interconnection of water with other development challenges that the Sustainable Development Goals (SDGs) place great emphasis on ensuring availability and sustainable management of water. This includes achieving universal and equitable access to safe and affordable drinking water, sanitation and hygiene for all, and ending open defecation with special attention given to the needs of women and girls.
But while that is crucial, especially in Pakistan, water's place in the SDGs go well beyond access—taking into account critical issues such as integrated water resources management, efficiency of use, water quality, transboundary cooperation, water-related ecosystems, and water-related disasters.
Water associated problems are amongst the key challenges faced by Pakistan. Pakistan's water prole has changed drastically from being a water abundant country, to one experiencing water stress. žBetween 1990 and 2015, per capita water availability declined from 2,172 cubic metres per inhabitant, to 1,306 cubic metres per inhabitant.
Pakistan extracts 74.3 percent of its fresh water annually thereby exerting tremendous pressure upon renewable water resources.
Editor Maheen Hassan
Islamabad United Nations Development Programme Pakistan