Water Service Provider Toolkit for Commercial Financing of Water & Sanitation - World Bank 2015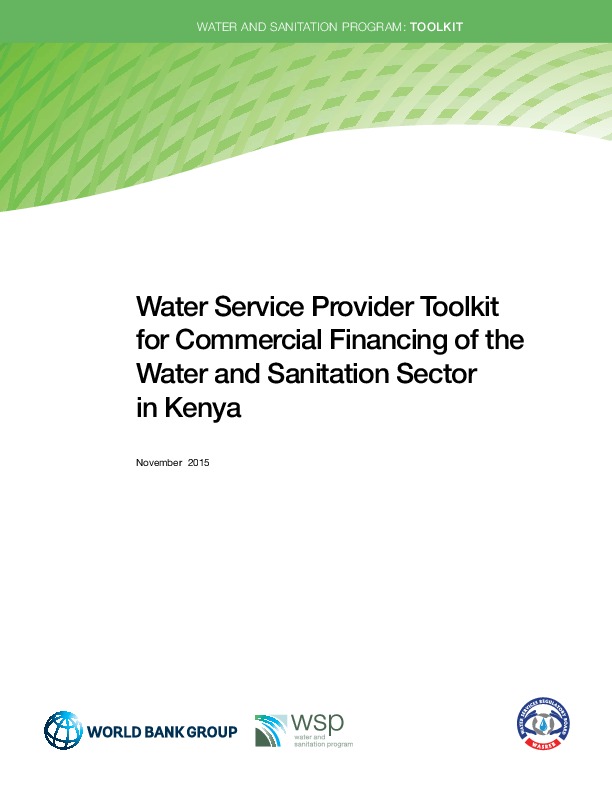 This toolkit is designed to give Water Service Providers (WSPs) useful insights into how the commercial lending sector in Kenya operates and help facilitate commercial borrowing by the sector. It provides a standardized procedure for loan application and appraisal for investments in water and sanitation projects that WSPs need to understand to access commercial finance in Kenya.
Developed by a team of industry experts, this toolkit is a resource for management and boards of WSPs. Other stakeholders in the sector such as Lenders, County and National Government, have also been provided with similar toolkits. While much of this manual is applicable to other markets, the toolkit is specifically designed for the Kenya market.